Gambler, LKT & 729 Blades
729 - Dynasty Two Speed Carbon
729 - Dynasty 2 Speed Carbon Dynasty 2 speed blade made for the modern demand of attacking style of play. Backhand side is of all wood construction while the forehand has 1 layer of high grade... more >>>
$42.95
729 Dynasty Hinoki
Dynasty Hinoki blade made for the modern demand of attacking style of play. High quality 5 ply blade with a Balsa core and outer ply of high Grade Hinoki. 5-ply construction: Inner Cor... more >>>
$39.95
729 HS Champion Carbon Blade
HAO Shuai Champion Flared Handle HAO Shuai Champion designed for professional level of attacking style play. High quality 6 ply blade with Hinoki inner ply's with top grade Ayous outer ply. The Un... more >>>
$42.95
729 LKT Black Whirlwind, Defensive Blade with Transformer Handle
729 Black WhirlWind is an attractive styled blade for modern all-rounders or defenders. It is a defensive blade with a perfect ball's feeling. This version has the Transformer handle which allows the ... more >>>

$39.95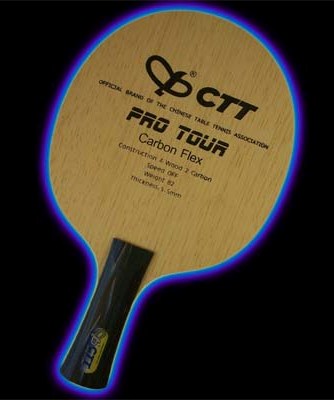 CTT - PRO TOUR "Carbon Flex" OFF
CTT - PRO TOUR "Carbon Flex" with Flared Handle The only official blade brand of the Chinese Table Tennis Association. The CTTA line has the highest level of craftsmanship, using onl... more >>>

$44.95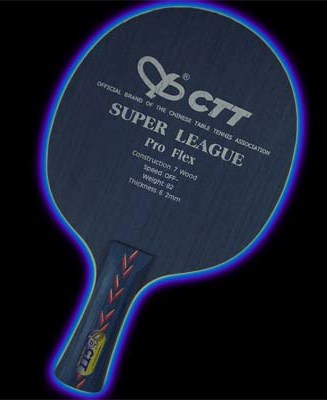 CTT - Super League Pro Flex OFF-
CTT - Super League "Pro Flex" with Flared Handle The only official blade brand of the Chinese Table Tennis Association. The CTTA line has the highest level of craftsmanship, using on... more >>>
$40.00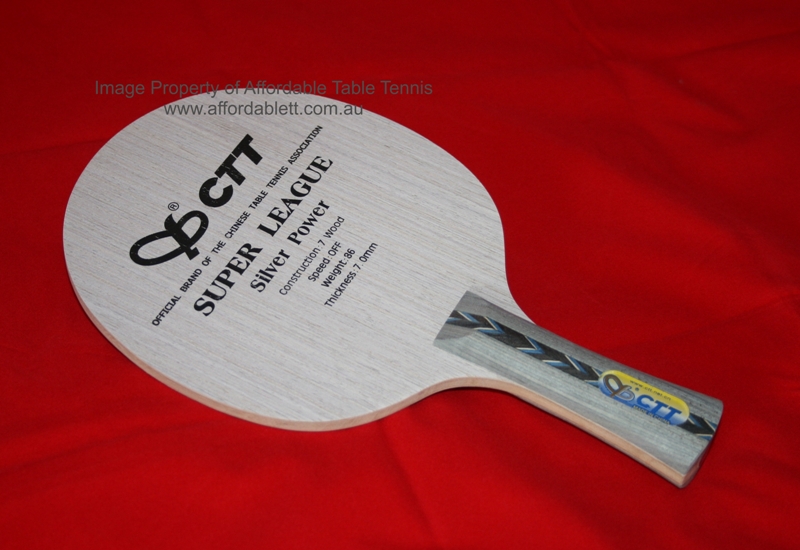 CTT - Super League Silver Power 7ply Attacking Blade
The only official blade brand of the Chinese Table Tennis Association. The CTTA line has the highest level of craftsmanship, using only the choicest cuts of wood. Super League Silver Power is ... more >>>
$39.95
Gambler Black Diamond Light "Texilium" OFF
Gambler Black Diamond "Texilium" Huge balsa core sandwiched with Texilium Gla... more >>>
$45.00
Li Kuang Tsu 9010 Carbon Blade - with Transformer Handle
9010 Transformer Carbon Blades are the same fine construction as the 729 "Sweet Spot" carbon blades with the added transformer feature. As with all 729 carbon blades, they are some of the best you wil... more >>>

$39.95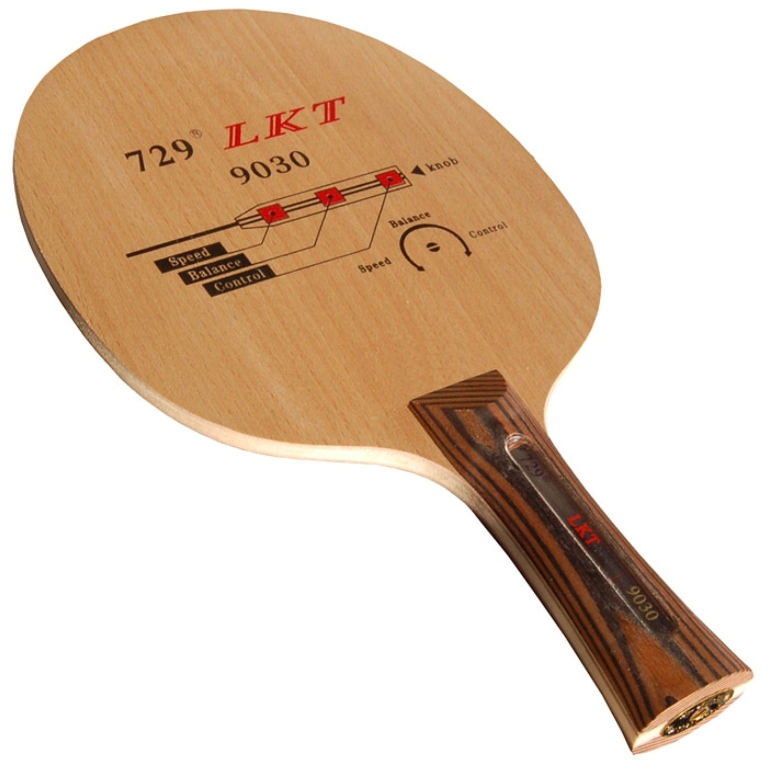 Li Kuang Tsu 9030 5 ply Offensive Blade
5 Ply Offensive Wood Hollow spaces handle with Li Kuang Tsu SST System Technology. High tech construction blade with good balance enable players extra power behind their stroke Excellent cont... more >>>

$49.95
LKT 168 KT? Arylate-Carbon Offensive Blade
A fast and very stable blade. Very good speed and control ratio. The carbon veneers gives the stability, whereas the arylate dampens the vibration. Arylate carbon blades also hav... more >>>
$48.95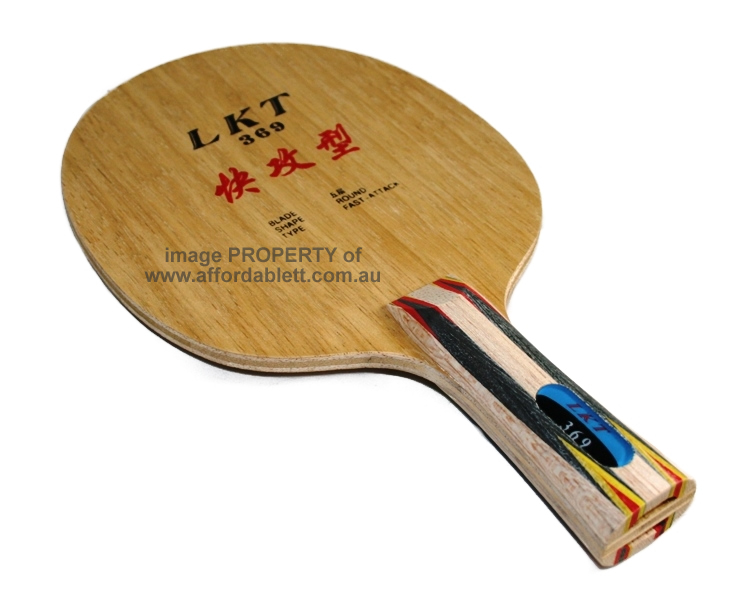 LKT 369 5 Plywood, High Quality Offensive play
Relatively light offense blade. 5-ply, Core layer Ayous which in combination with the Limba layers gives superb touch and control. The Hinoki layers give the speed. 5 ply c... more >>>
$34.95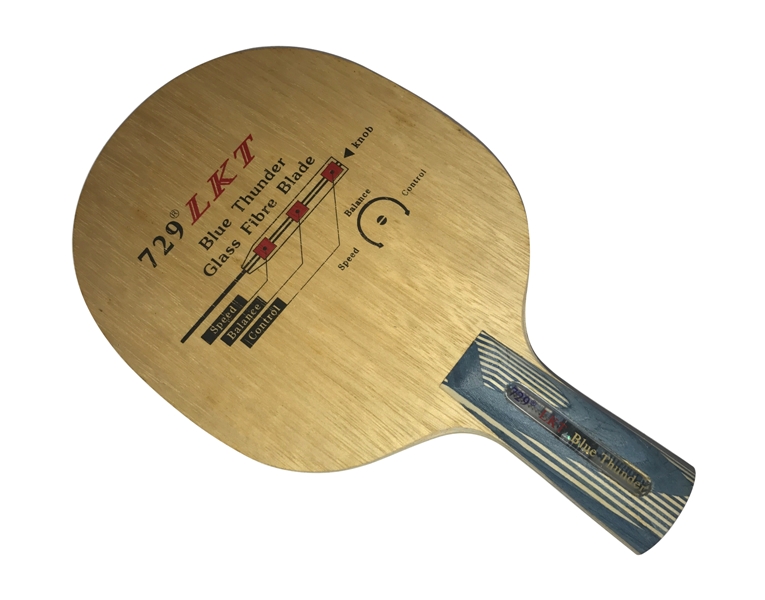 LKT Blue Thunder 7Ply Wood/Glassfiber Blade
LKT - Blue Thunder - Electric Blade for offensive play. The LTK Blue Thunder is a super attack seven ply Blade This is well designed with a an perfect combination of four ply hard outer wood plies,... more >>>

$39.95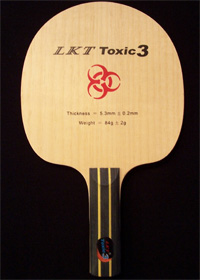 LKT Toxic 3, 3ply - Defensive
LKT Toxic 3 3 ply wood construction Blade rated for Tactical play For maximum spin manipulation ITTF / USATT / CTTA Approved Special ST tactical handle Super FAT low positi... more >>>
$34.95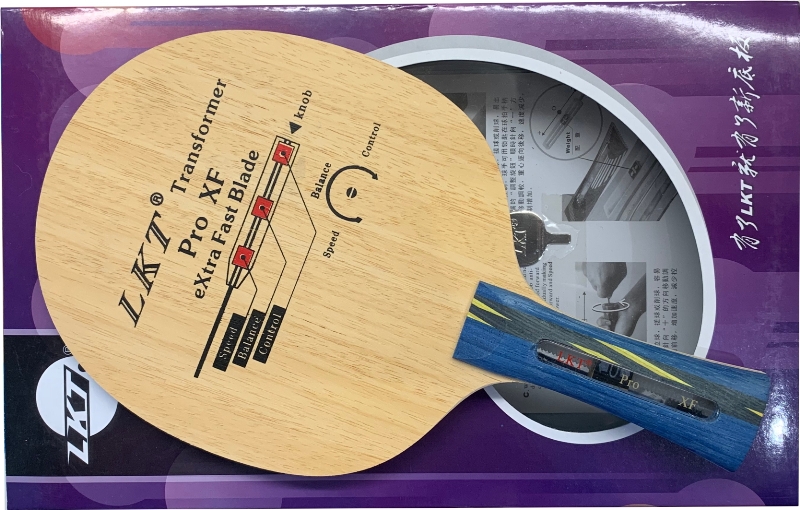 LKT Transformer Pro XF - eXtra Fast Blade
An all new blade with Sweet Spot Transformer! Suitable for OFF players who exploit every variation of speed and spin! The Sweet Spot Transformer lets you adjust the weight inside the handle up or down... more >>>
$39.95
Sours: https://www.affordablett.com.au/shop/
Randall Gambler with Thuya Wood
Randall Made Knives
For over 75 years, Randall knives have been the best-known handmade knives in the world. No two Randall Made™ knives are exactly alike, for no jigs or patterns are used in their final construction. Large-scale commercial production with this kind of attention to detail is not feasible and that's why knives of this unique quality are not widely available.
Gary Randall, the present owner, took over from his father, W. D. "Bo" Randall, in the mid 1970's and the shop remains so busy that today it takes over five years to get a knife directly from them. We are one of the few authorized Randall dealers, and try to keep a stock of their knives. If we don't have the knife that you want in stock, we can usually have it for you within 6-7 months, because our orders with Randall are booked years in advance. For anyone wanting to order directly from Randall the price will be lower but the wait will be extremely long.
Sours: https://agrussell.com/knife/Randall-Gambler-with-Thuya-Wood--RA-MGBTW4S-C
Battle Axe Brand -Shouse & Hardin -Gambler Theme, 2 Blade Stag Handle ButterBean Knife +Blade Etching of cards with gold desgin. -NOS & N/Mint. Measures 3" closed. Blades have good open and close snap and no blade wobble/side to side play. The bolsters and blades have some light handeling markings from being a loose knife. Don't miss out on this beauty! Be sure to check out the pics of this beautiful knife!
Thanks for looking. 
Shipping will include delivery confirmation.
I pack to prevent damage during shipping.
Hi - Thank you for taking the time to view my knives! Each knife is described as best as possible and are accompanied by detailed photos. Please select each picture and zoom in for detailed close-ups. Please feel free to ask any questions you may have! Please check out my other knives for sale!
For Sale By:LuvStag
View all items for sale by LuvStag
Accepted Payments: Money Orders, & PayPal
Sours: https://www.allaboutpocketknives.com/catalog/
USATT Equipment Review - Gambler Zero Table Tennis Rubber
Magic Weapon: Gambler's Blade
The Gambler's Blade has a very simple mechanic. When you hit a creature, roll 3d6 and consult the chart. If the position of your dice matches up with one of the sword's special features, that effect gets triggered.
There are lots of possibilities from healing to lightning to something akin to Finger of Death. But watch out! This sword might just kill you if you're not careful.
Possibilities
Here is the likelihood that a given event occurs on each successful hit:
~52% chance you get +2 to your damage roll
~13% chance you trigger one of the sword's special features
~2% chance you trigger any specific special feature
~36% chance nothing special happens
Get the PDF version here.
dnd magic itemdnd magic weapondnd homebrew weapondnd magic sword5egambler's bladed&d magic itemd&d magic weapond&d magic swordd&d homebrew weaponbrewski
firbolgonmain reblogged this from brewskis-dnd-homebrewery
aldrovanda liked this
fandominspiration reblogged this from brewskis-dnd-homebrewery
fandomforever15 liked this
Show more notesLoading...
Sours: https://brewskis-dnd-homebrewery.tumblr.com/post/176287740793/gamblers-blade
Blades gambler
Gambler Equipment Reviews
To begin with I will preface this that I'm only rated 1375 USATT. I've only played one tournament, however, so you can take that as you will. I'm a double winged looper control oriented player. I can chop somewhat as well, but it's not my main playstyle. I've bought an assortment of blades, rubbers, and balls to test for the local club and for what I will personally use myself.
Gambler Blades: Vector Target, Fire Dragon Touch, Wing Wood IM8 Carbon
Vector Target All+ 3 ply wood 2 ply carbon
It's not terribly fast and is great close to mid table. Somewhat on the stiffer side and boy is the Target name is such a terrible name, but it is accurate. The ball absolutely will go where you want it to go. My problem with this blade was that it was a bit too stiff and hard for my liking and it reaches the carbon layer a bit too soon and reaches the high gear too quickly imo. The high gear on this blade is fast, I have trouble seeing this as an All Around blade.
Fire Dragon Touch Off-
The best of the 3 in my opinion. It's a little fast, but you can slow it down when you want to since the carbon layer is closer to the center of the blade the ball doesn't reach the carbon as fast as the vector target and has a much more woodier and softer feel to it which I prefer. It's supposed to be comparable to innerforce ZLC. I have not played with an Innerforce ZLC so I can't directly compare it to that. The blade has good dwell time, flex, and control. The ball has slightly less precision as the Vector Target, which is to be expected since it's more flexy.
Wing Wood IM8 Carbon
Not sure what happened with the R&D here or perhaps it's just personal taste. The feedback on the ball was so muffled compared to any other blade I've used that I couldn't get good feeling with this. Perhaps I did not give it enough chance as I only played with this blade for a day and then dismissed it in favor of the other two blades. The ball flies fine and nothing unpredictable, but the feedback on the blade just isn't there. I suppose this is for players that prefer less feeling in the blade. I did not notice an increase in spin compared to other blades, either.
Gambler Rubbers: Mech Tek Predator, Nines Ultra Tack Gearz Sponge, Burst Gearz Sponge, X3 Diamond Gearz Sponge
Mech Tek Predator
My favorite of the bunch and appears to be Gambler's flagship model. I have this in 1.7mm and it is plenty fast for a very strong top spin game and enough power for putting the ball away. I don't go further than mid distance from the table so I can't comment at that ranges further than that but this is sponge thickness is great for close - mid distance. The topsheet feels harder than the other rubbers from Gambler and I like this. Not tacky either. It is a bit less sensitive to spin than the other sheets as well. High control, great spin, good power when you need it. No real complaints here. Solid rubber at a great price.
Nines Ultra Tack
I was confused with this and still am confused by this rubber. By the name and description it's supposed to be tacky, but it's not. It's not tacky at all, it's just as tacky as the Mech Tech Predator, which is not at all. What is different about this is that the topsheet is a bit softer than the Mech Tech, so you can get a bit more spin with less effort and more compact swings and if your technique is a bit lacking. It's good rubber plays similar to Mech Tek, but just has a softer topsheet. Good product good control, spin, power, etc. Nothing really bad about this either.
Burst
Not tacky at all either. For topsheet hardness it's inbetween Nines and Mech Tek. Plays more similar to Nines than Mech Tek. Same overall characteristics has no real weakness does everything good or great.
X3 Diamond
Slightly less hard of a topsheet than Mech Tek. Plays very similar would be hard to tell apart. X3 Diamond is a bit easier to make more spin with than Mech Tek. IMO this rubber is a winner as well. It was a toss up for me to decide between Mech Tek and this. This rubber is slightly easier to use and I would probably play a bit better with this rubber, but I opted to prefer the harder topsheet. Does everything well and this is a great rubber.
Recap on the Rubbers:
All 4 of these rubbers play identical, no difference in tackiness, just some difference in the topsheet hardness. Honestly the advertising for these rubbers is crazy. There is no difference in tackiness and if there is it's not noticeable to the touch or in play at all. If you're wondering about which to choose all of these play great and have no big difference. And at $14 a sheet they play great. I've been using the Mech Tek for about a month now and it still plays great almost new. High quality and durable for sure.
ABS Ball Testing: Gambler P40+, DHS D40+, and Huichuan from Cole's
Not a whole lot of information out there on direct comparisons so I bought a bunch of each to test.
Gambler P40+
This is Gambler's seamed ITTF approved ABS construction balls and boy they are awesome. I can tell the quality control is great since each ball plays the exact same. These are durable too, have not had one break except for when someone steps on it. Feels hard and that gives it a nice weighty feel on your racket. I prefer that feel than it being softer. Spins well, hits well, and bounce is predictable exactly what you want in a ball. Very economical pricing as well $0.67 per ball
DHS D40+
Yes these are the balls with Ding Ning on them and not the bad balls with Ma Long on the packaging. These balls are awesome as well. Great ball, has lots of powder on them when you get them, the texture is rough compared to Gambler and Huichuan. I can only assume these balls will wear out the rubber topsheets faster. I have bought 72 balls from ttnpp for this test since for some reason they sell it the cheapest by far and some forum members have come to the conclusion that they are factory second balls. I cannot comment on that. The batch I got play great spin well, hits well, and the bounce is also predictable, but not as predictable as Gamblers. I imagine that Gambler balls might have tighter QC on their balls. Durability is great as well. Had these balls the longest for several months and only a few balls broke from hitting. For the price these balls are great $0.56 per ball
Huichuan
Cole normally does not lead me astray, but these balls just do not cut it. They are softer than the other 2 balls making them feel lighter on hit, they spin okay, the ball trajectory is noticeably less predictable than the other 2 and the durability is what hurts me the most. We've broken so many of these balls just from hitting I'm looking forward to when all these balls break so I can just use the DHS and Gambler balls. These are the cheapest balls coming in at $0.45 per ball.
In conclusion:
Durability- Gambler >= DHS D40+ >> Huichuan
Hardness- Gambler > DHS D40+ > Huichuan
Pricing- Huichuan > DHS D40+ > Gambler P40+
Predictability/ QC- Gambler > DHS D40+ >> Huichuan
There are some things holding DHS D40+ back, the rumor about ttnpp using factory seconds and the rough texture on the ball's ability to deteriorate rubbers faster. Our club has decided to use the Gambler P40+.
Adhesive Protection Sheets: Donic Protection Foil, Nittaku Adhesive Rubber Protect, and Gambler
Donic Protection Foil
The best of the three. Strong adhesive and doesn't wear out quickly and most durable due to thick plastic
Nittaku Adhesive
Durable, adhesive is the weakest of the three, and is thin
Gambler
Not so durable, adhesive is very strong, and is thin. This would be a sure hit if the plastic used was thicker. It's easy to damage these when taking them off your rubber due to the strong adhesive vs the plastic thickness. Add $0.25/$0.50 to the cost and make them thicker, Zeropong. Otherwise I'll have to go with Donic's.
Brand conclusion:
Gambler has come a LONG way from the recreational racket scene they use to be in. These products are high quality, consistent, durable, and perform excellent. Gambler is currently my go to brand for affordable, yet high quality merchandise. I currently use the Fire Dragon Touch with Mech Tek predator rubbers and do not intend to change for a long time. The EJ in me has been satisfied.
Edited by SpiritualEnigma - 08/23/2018 at 9:21pmSours: http://mytabletennis.net/forum/gambler-equipment-reviews_topic83434.html
GAMBLER SOLO DUNGEON EINHORN - SEAL ONLINE BLADES OF DESTINY
.
You will also like:
.
114
115
116
117
118