Morpholio Trace
Awarded "Best App," Trace is the designers' and architects' dream software. Trace combines the beauty and speed of sketching with the intelligence and precision of CAD.
Welcome to the future of design.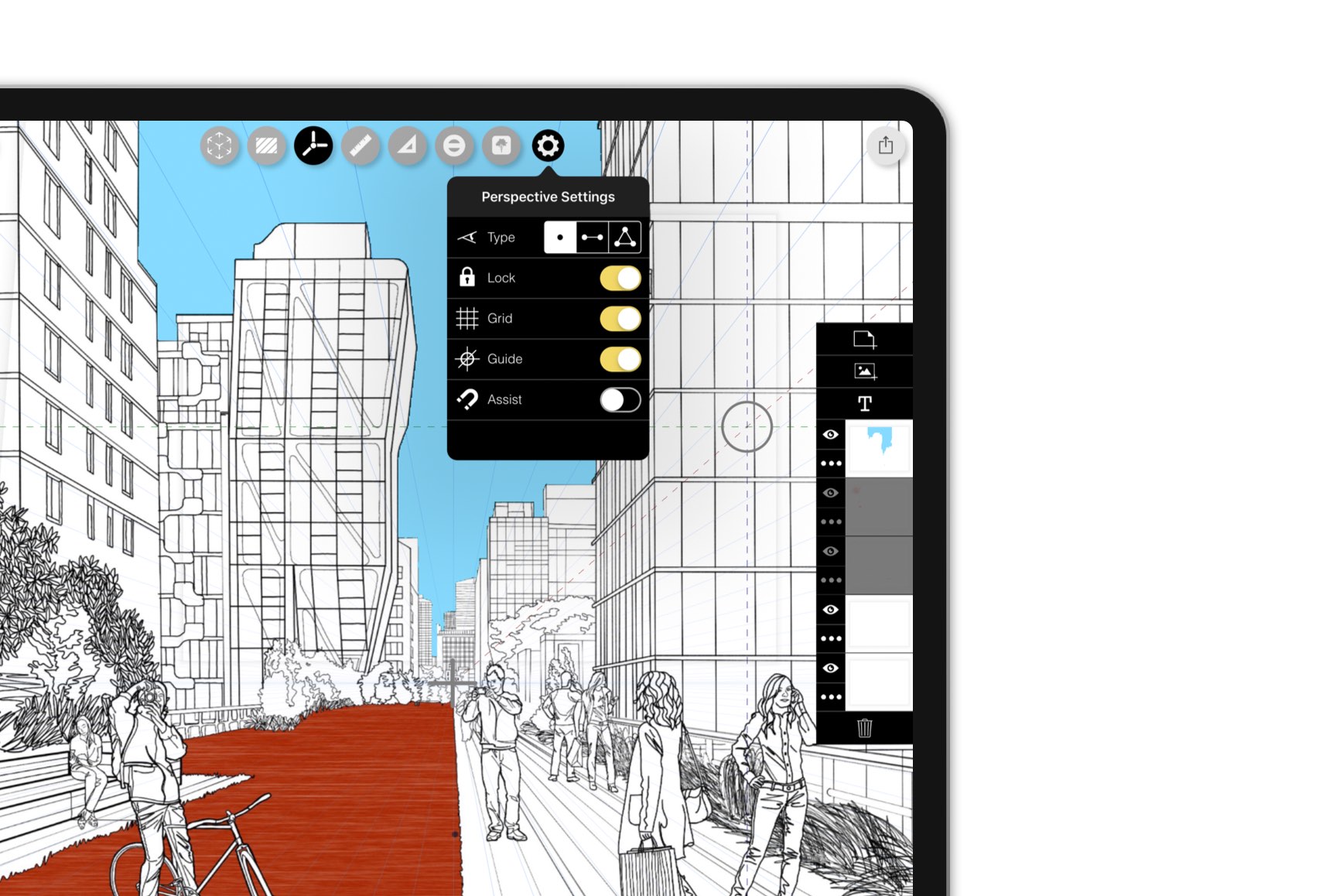 Designer Drawing Tools
Beautiful pens, perfect layer controls and smart rulers.
Download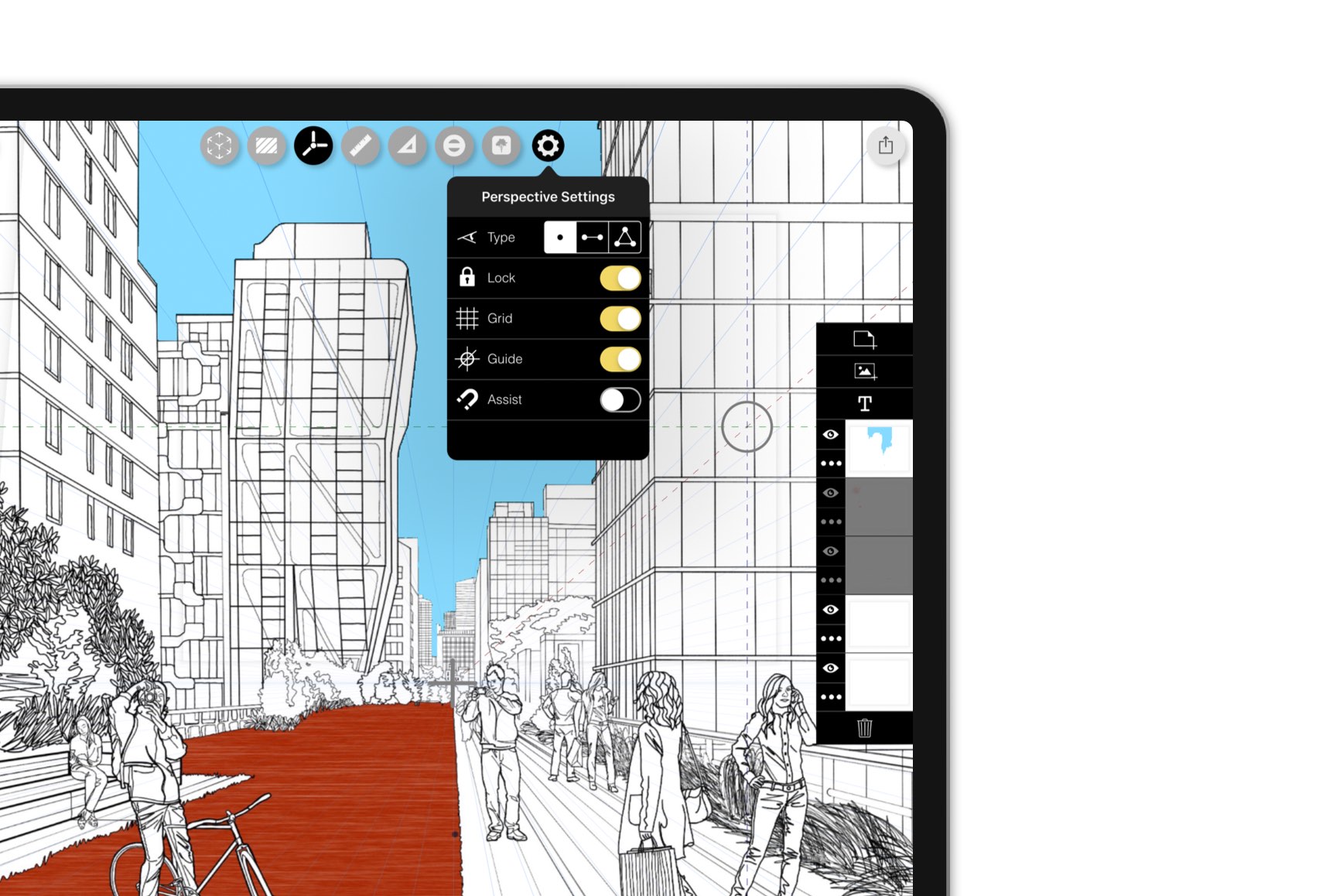 Custom Stencils
Make your own entourage, landscape, graphics and more.
Download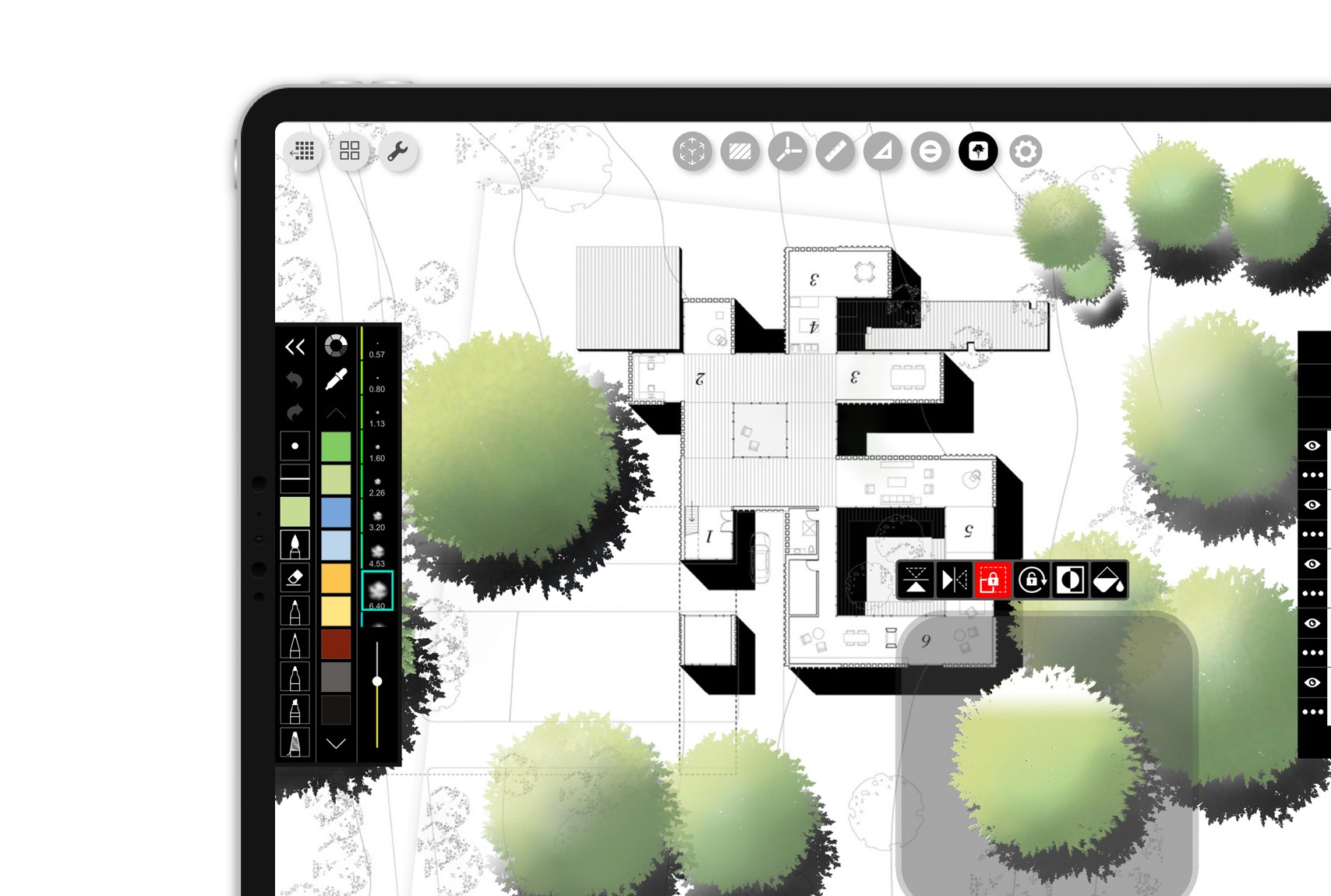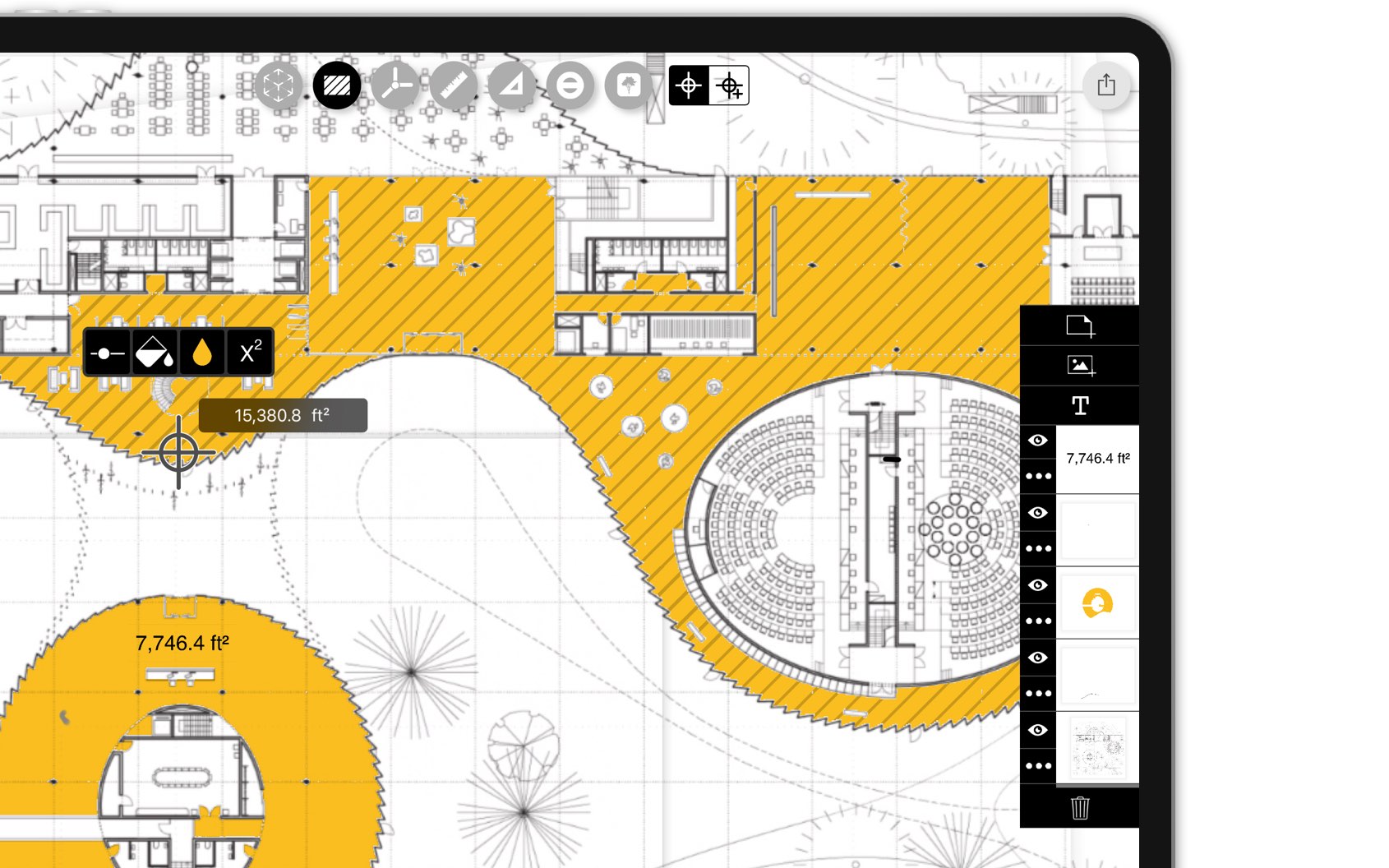 Smart Fill
Calculate areas and fill while you draw.
Download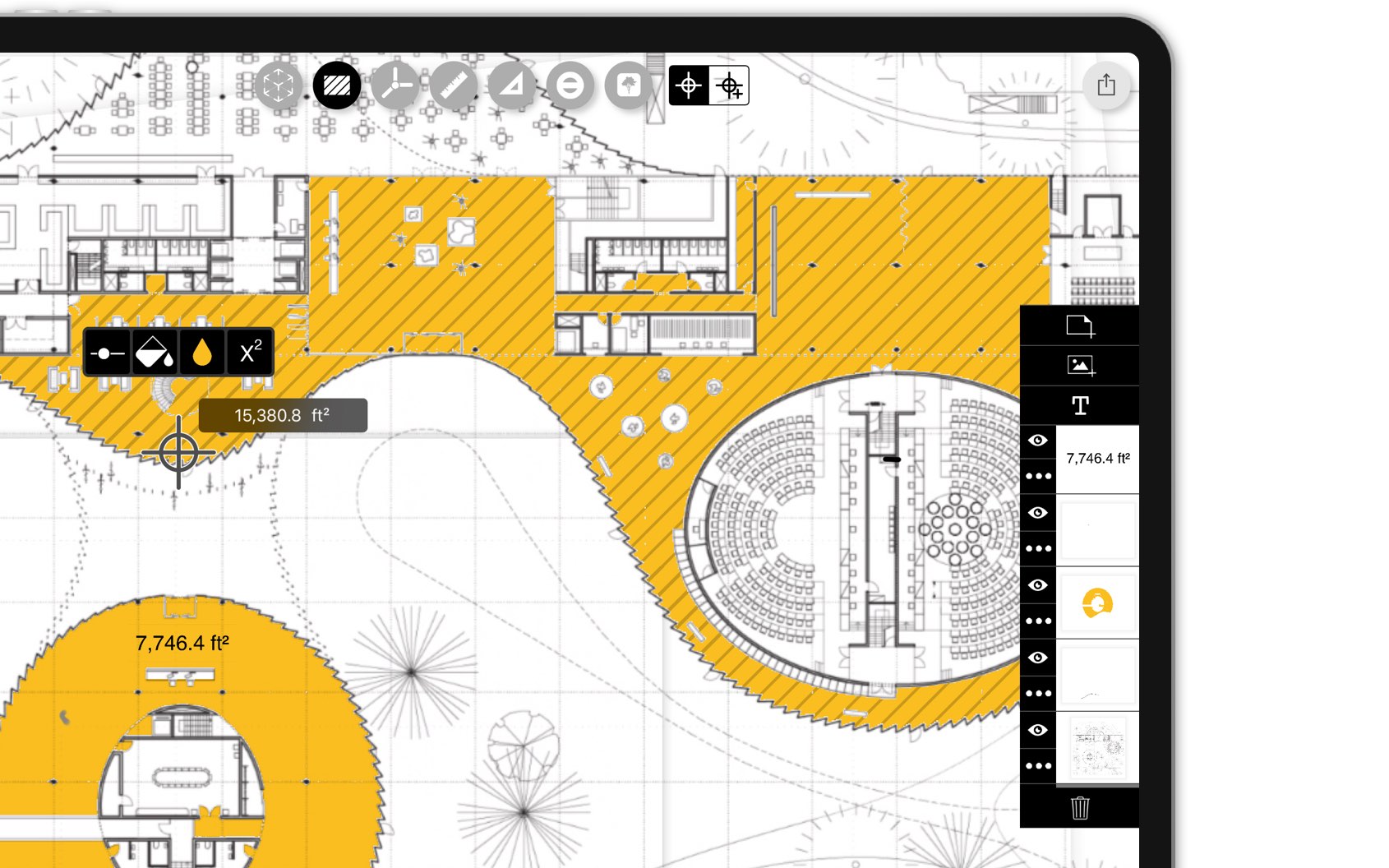 AR Sketchwalk
Jump into and walk around your drawings with others.
Download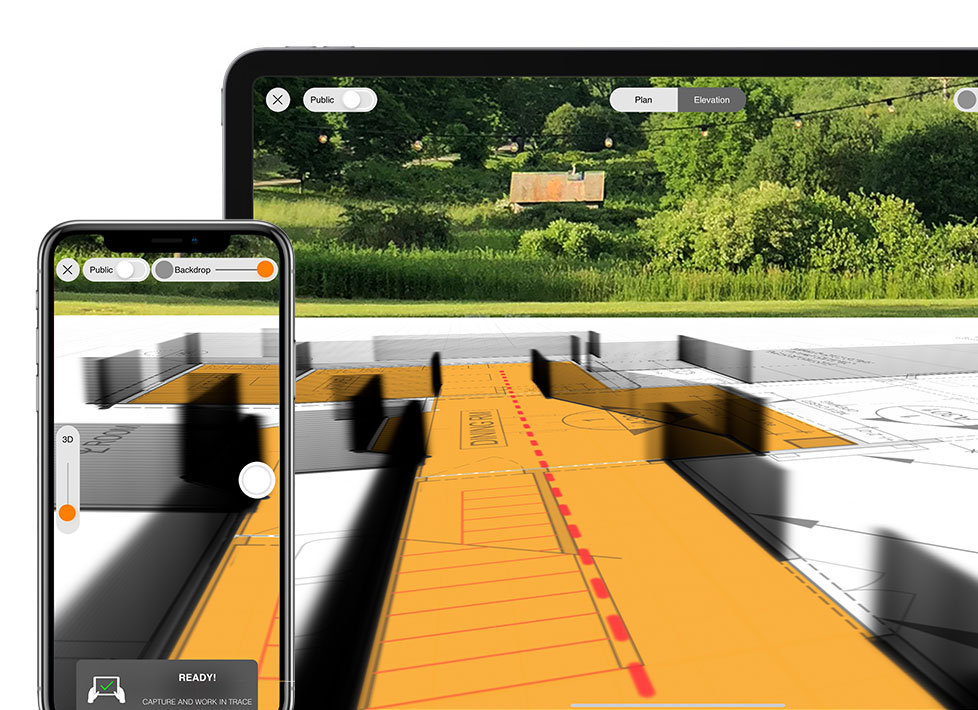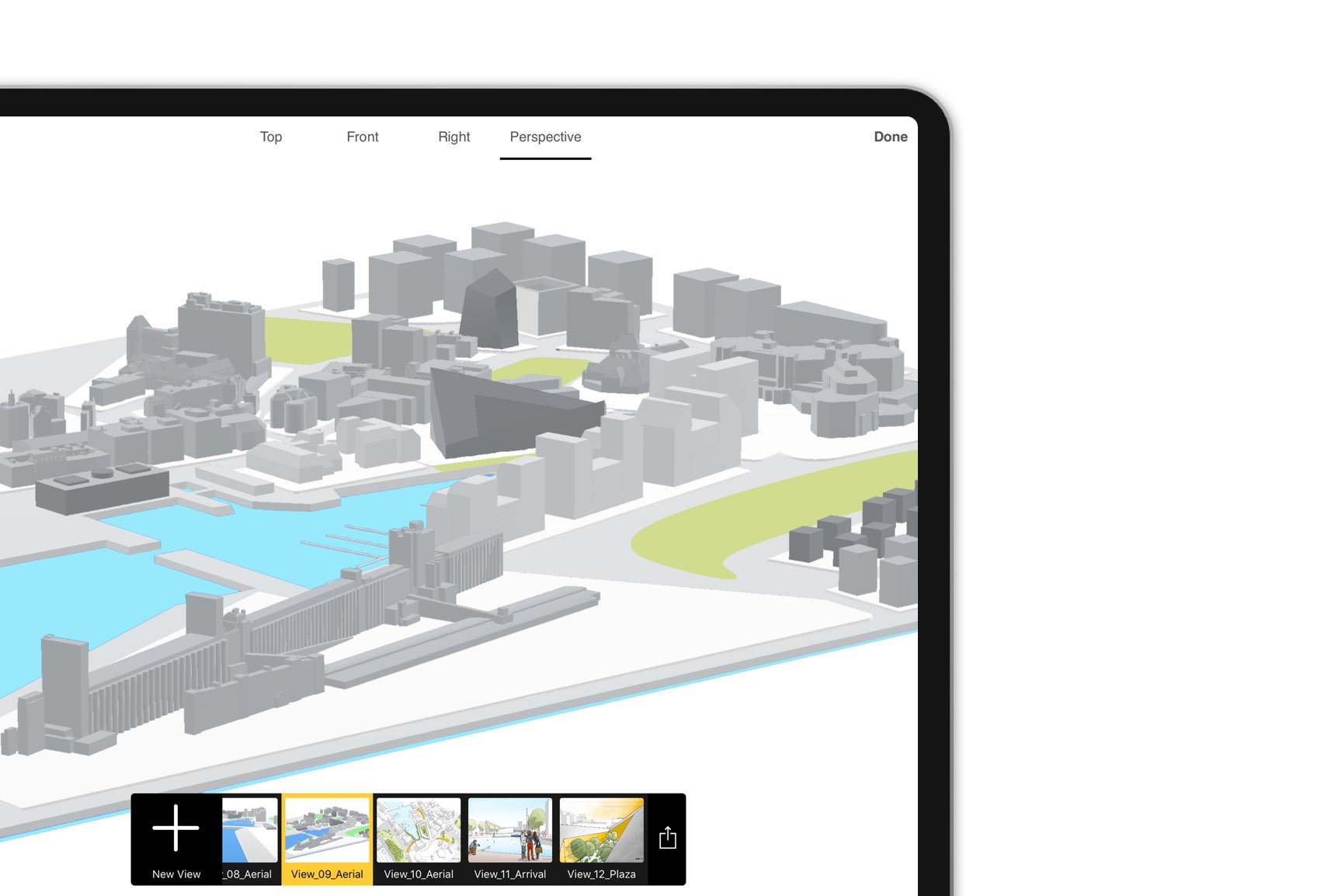 Drag'n'Fly 3D Viewer
Drag in a 3D model and auto set perspective grids.
Download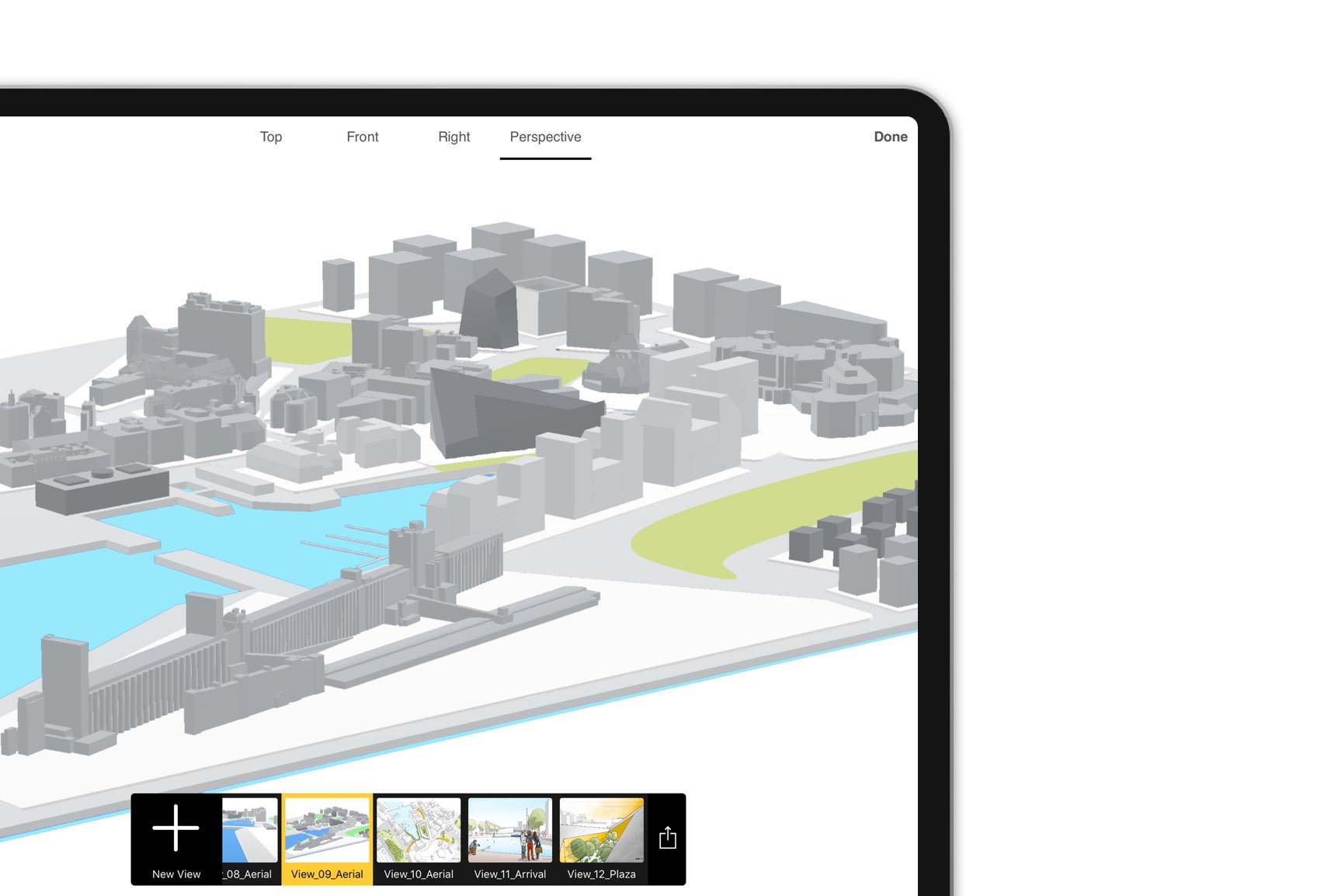 Instant Scale
Use any two points to set a scale in imperial or metric units.
Download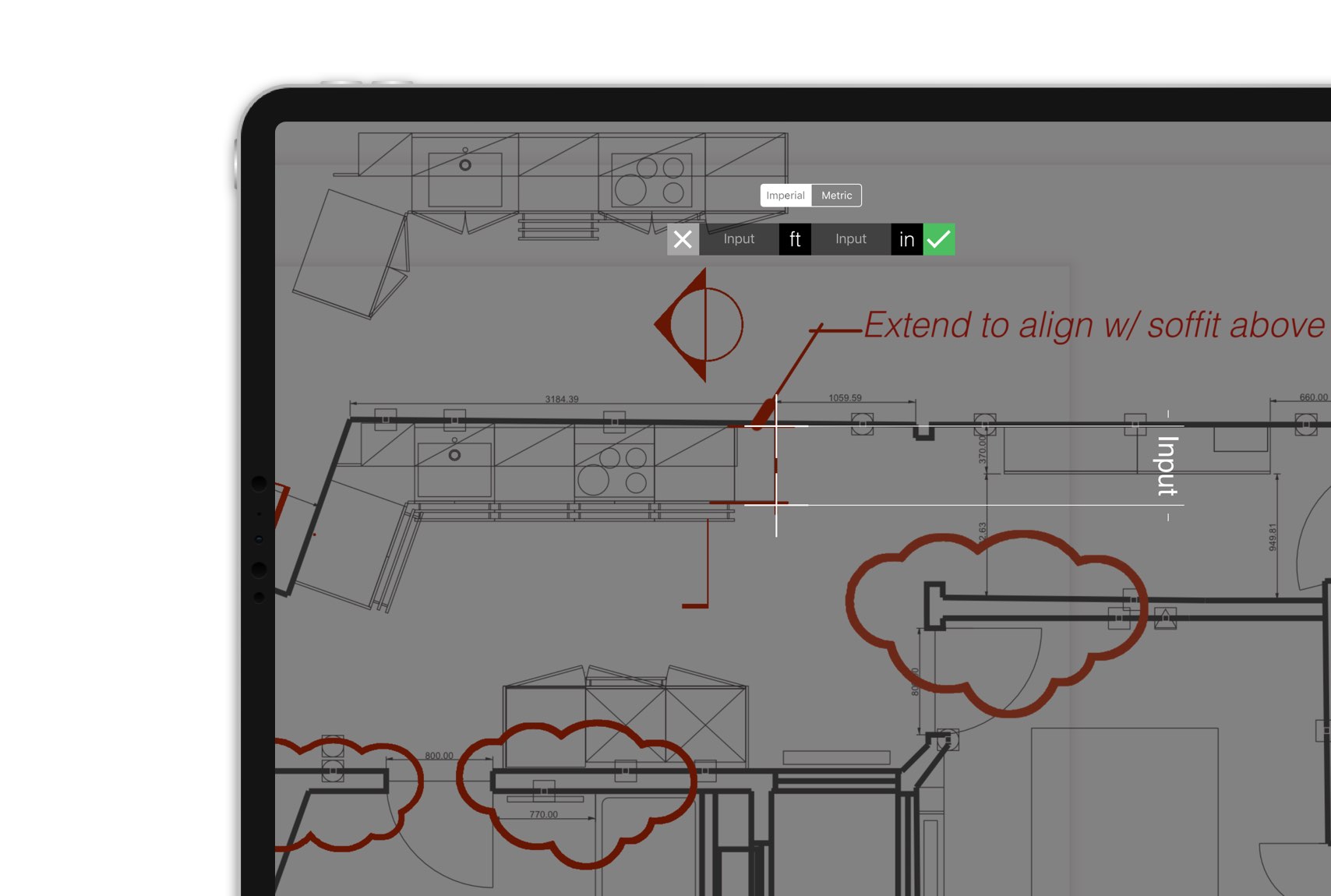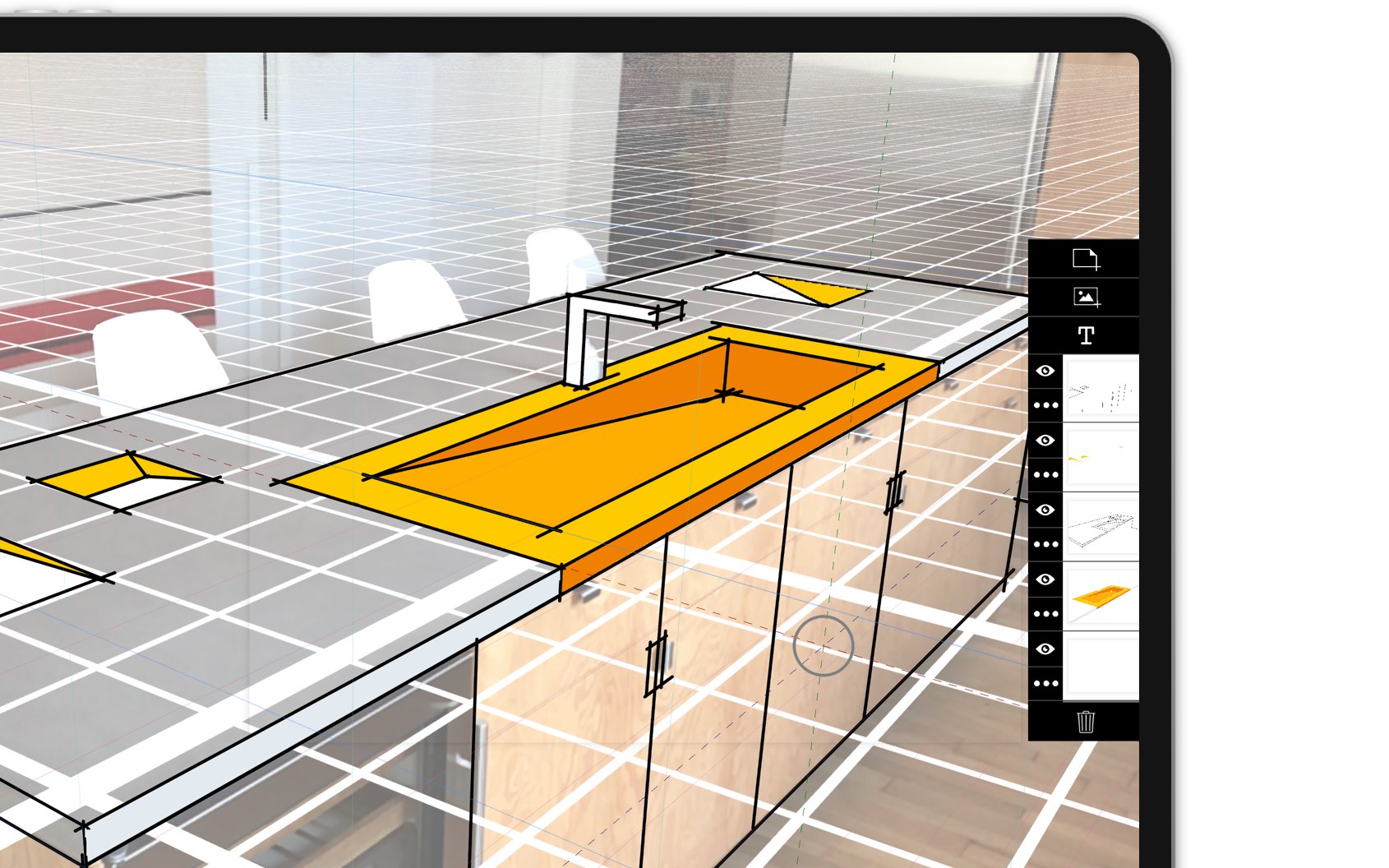 AR Perspective Finder
Set true vanishing points and grids to draw over.
Download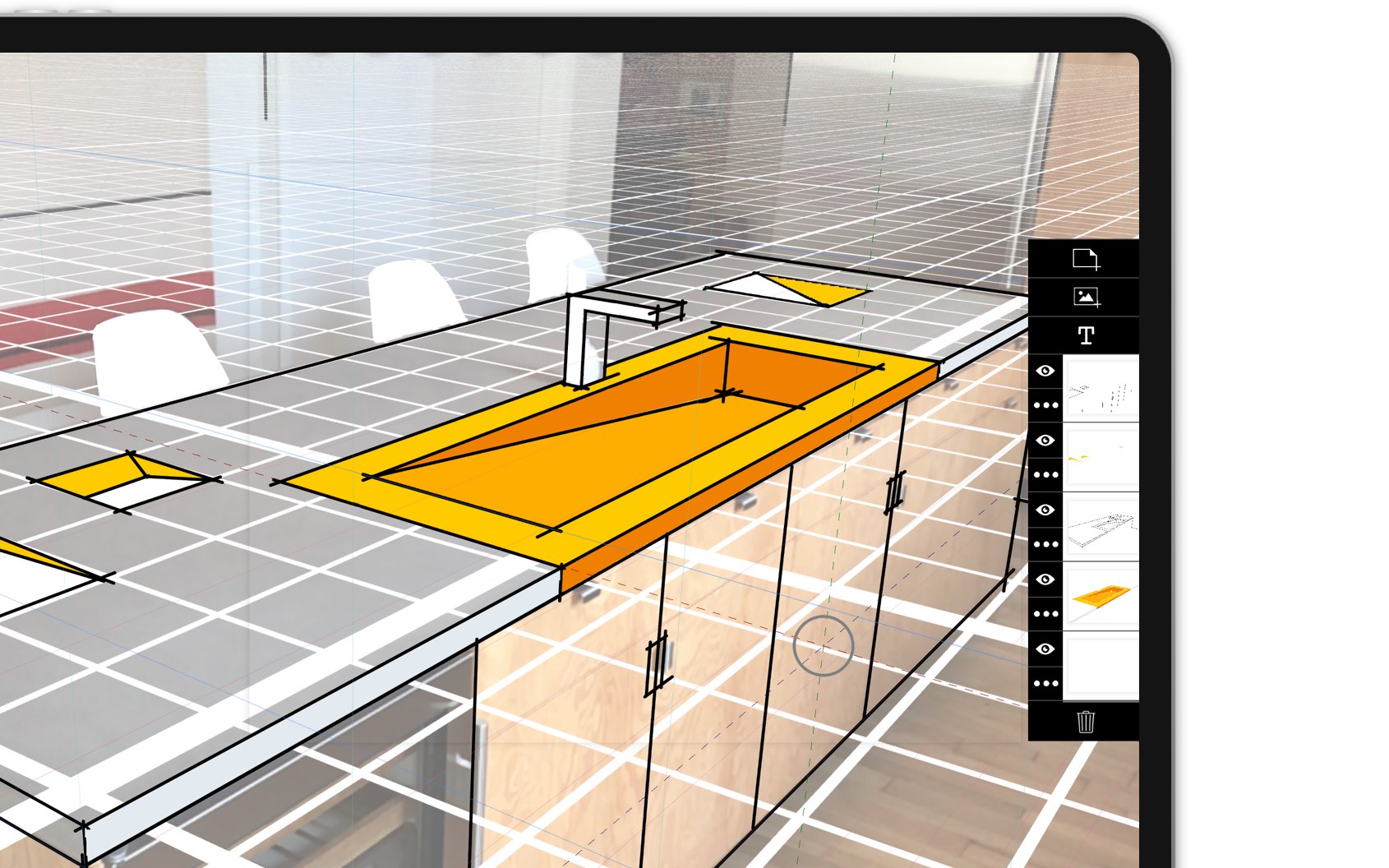 Custom Palette Maker
Generate your own perfect color sets for every project.
Download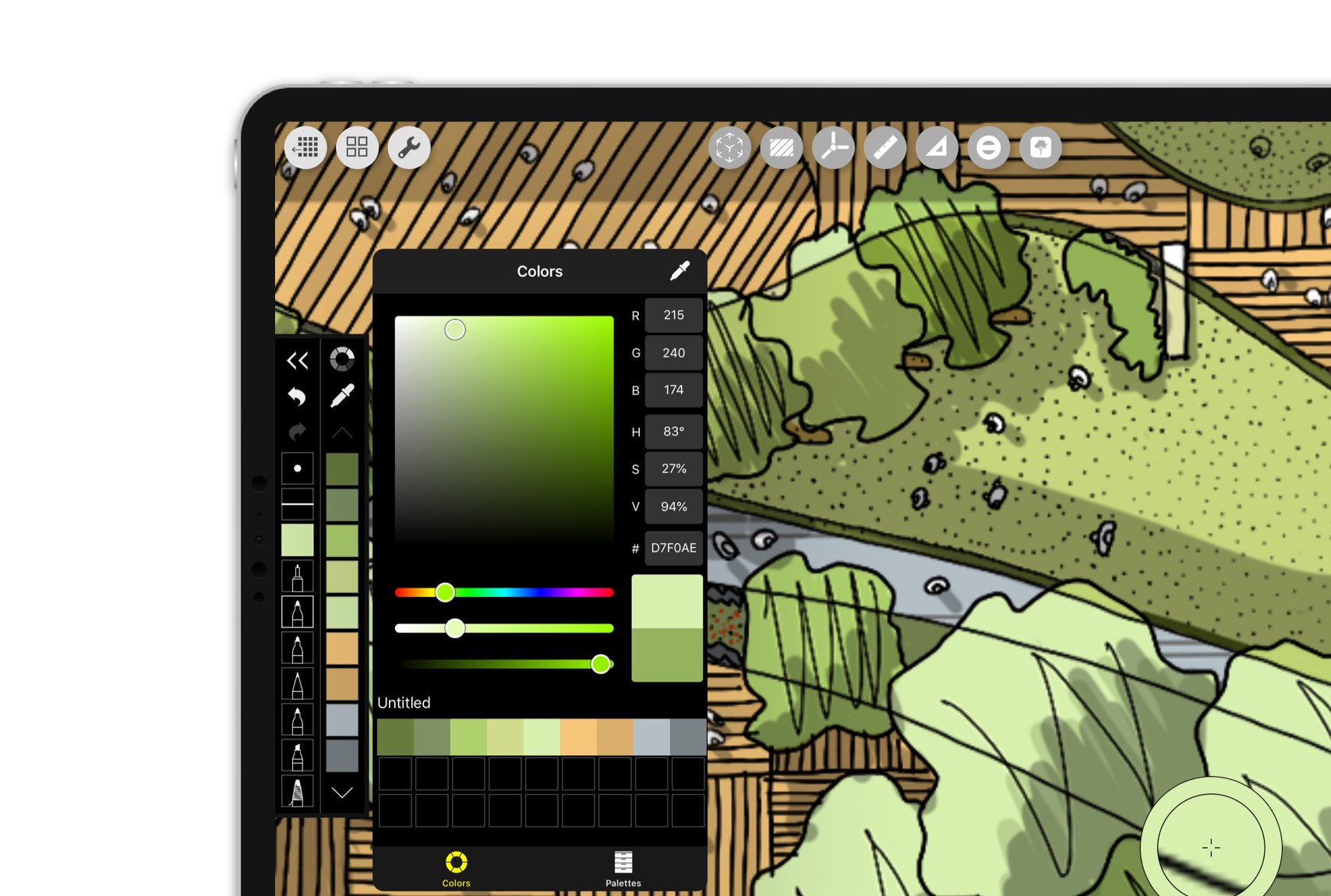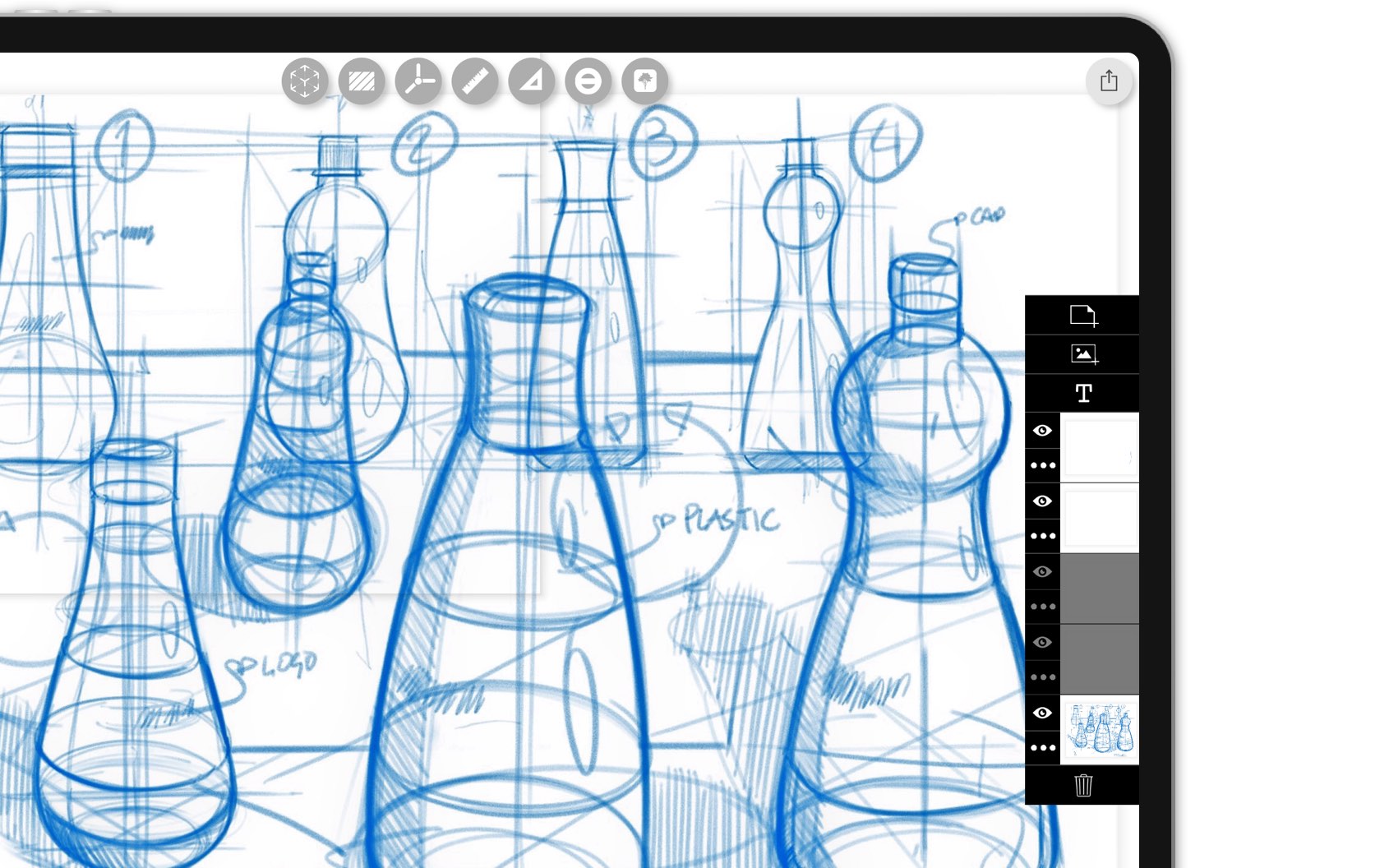 Killer Brushes, Pencils and Pens
Adjust line weight & opacity like a pro.
Download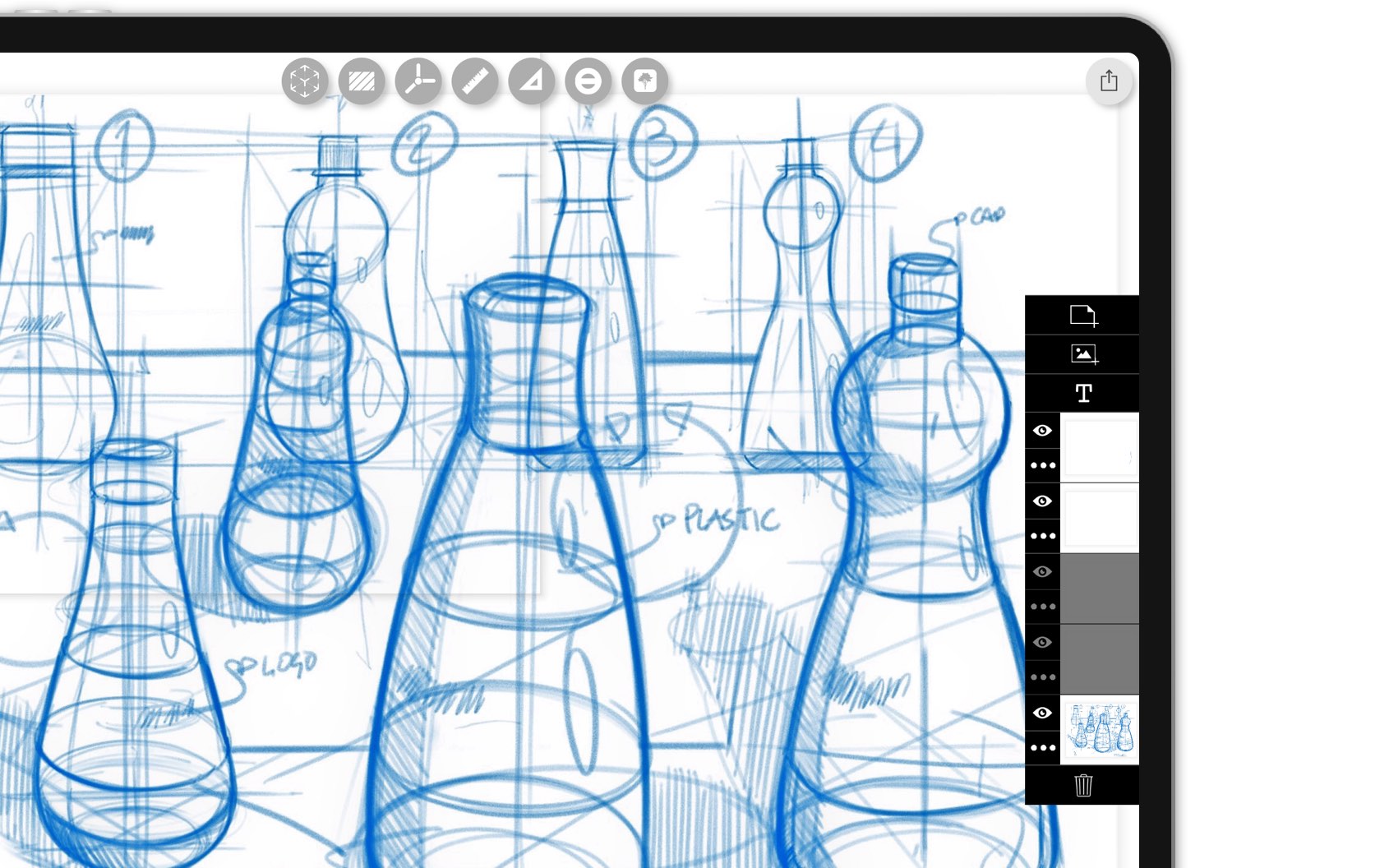 Apple Pencil Perfect
Optimized to get the most from your Apple Pencil.
Download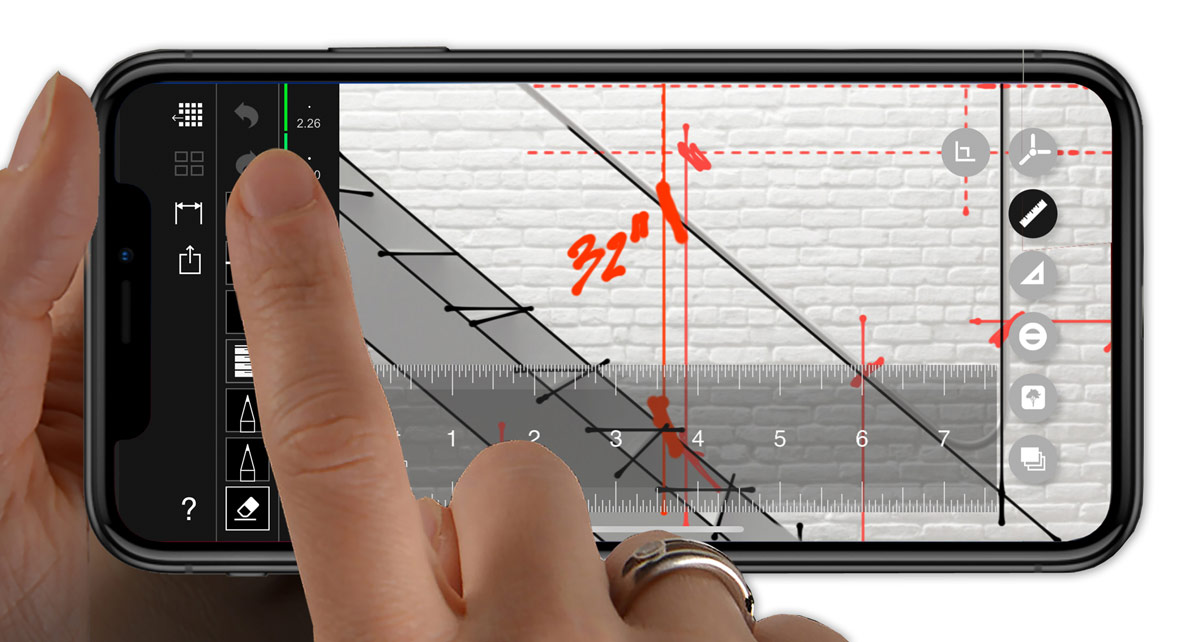 Trace for iPhone
Change the way you do CA.
Download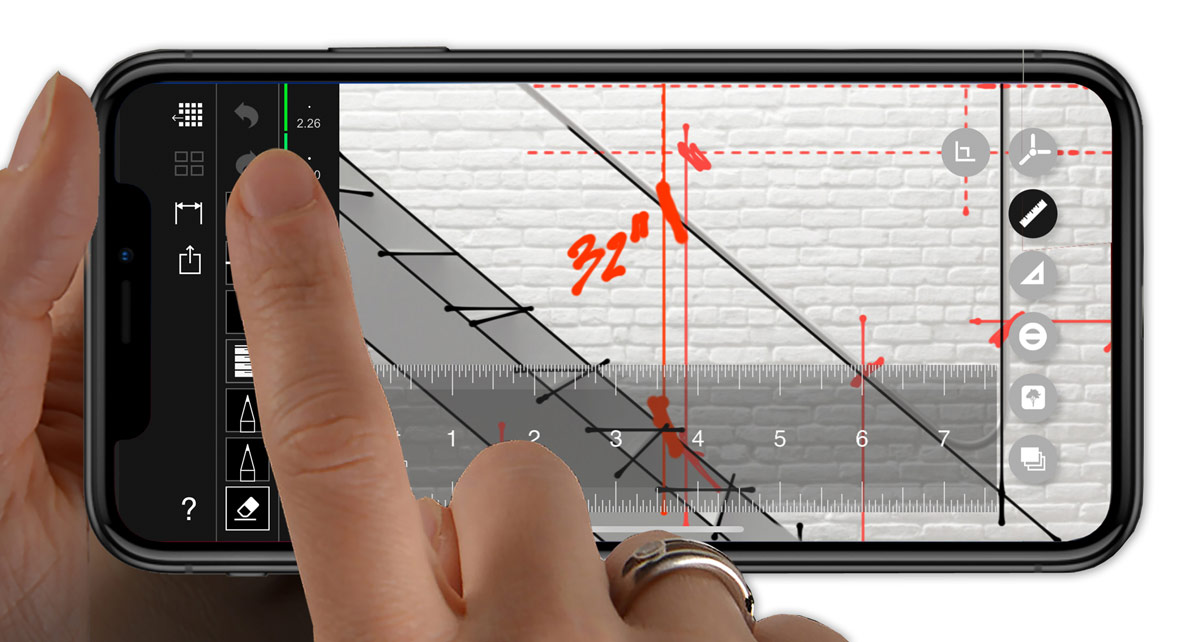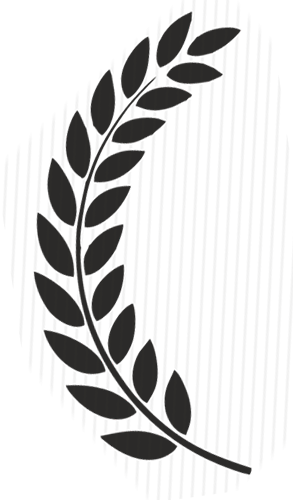 Top Sketch and
Draw Apps
-Apple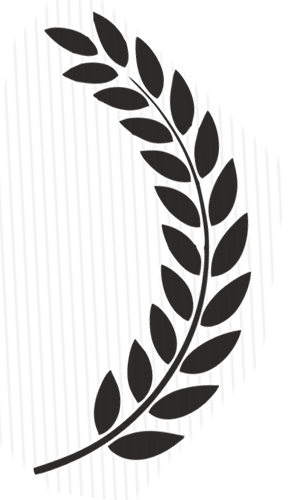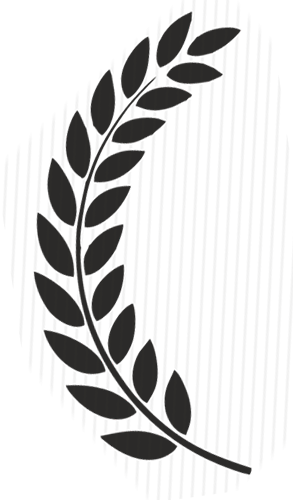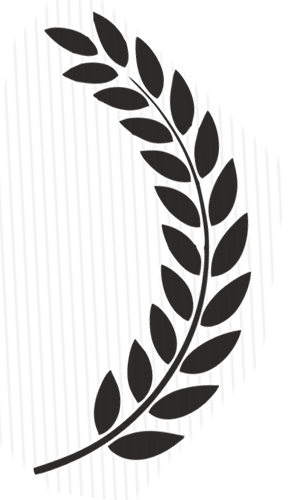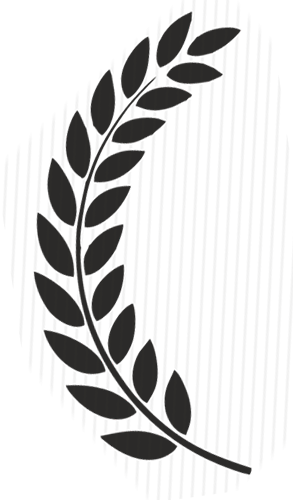 Top Design and
Architect Apps
-Apple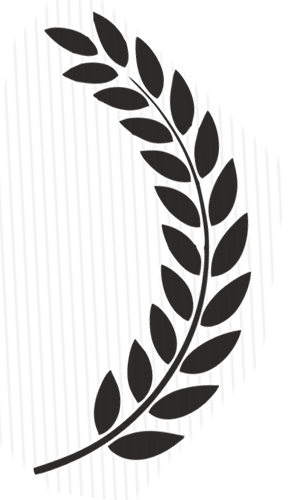 Trace Videos
Morpholio Trace and Shapr3D Join Forces to Imagine a New Workflow with iOS 12

AR Trace Turns Your iPad into a Virtual Perspective Finder to Help You Draw Like a Pro

Why Does Drawing Matter?

Trace Pro Presents Four Future Voices in Architecture

A Stencil Revolution for Architects
Trace Stories
"The resurgence of illustration in architecture and why it's critical"
ArchPaper

"A Drawing Renaissance"
Designboom

"Architecture Is Going "Paperless"—For Real This Time"
ArchDaily

"Apple Visitor Center Features Morpholio Trace Center Stage"

"Morpholio's trace pro app assists architects throughout construction administration phase"
Designboom

"Morpholio Launches Augmented Reality Tools for Its Apps"
Metropolis

"How You Record Ideas May Impact Creativity"
Fast Company
Trace Technologies
Drag'n'Fly

Drag'n'Fly allows users to literally put a live 3D model into their Trace sketches, create infinite views and then, automatically generate the perspective grids to draw over.

AR Perspective Finder

This new drawing tool lets users uncover virtual perspective grids, to scale, anywhere — making complex sketching easy and accessible.

ScalePen

ScalePen checks the drawing scale and zoom level continuously to automatically assign a calibrated set of technical pens. The result - an array of perfect pen sizes that dynamically responds as you move around, through and into the drawing.

Stencil

Stencil automatically turns any image you can find, make or take into a custom template in seconds. Simply find or capture a photo, set the contrast or invert, and transform it into a stencil that is forever at your disposal.
Trace for Business
Work better, save money and manage use. Trace is now available for business purchasing with Apple's NEW Volume Purchase Program. Get Trace for your office by reaching us here.
Learn More
Sours: https://www.morpholioapps.com/trace/
Convert Photos to Sketches, Patterns, and Stencils
Automatically trace images and photos into sketches, patterns, stencils, or line drawings. See Custom Designs and Photo to Painting for more ideas.
Step #4: Online Photo to Sketch - Guide and FAQ.
If you experience any problems with this online photo to sketch maker please send a brief message to [email protected]. In your message, indicate what is not working so we can fix it. Similarly, if you have ideas on how to improve this software, please let us know.
How do I use the interface? To use this online photo to sketch maker, first press the "Browse" button and then select an image. Next press the "Upload" button to load your image. Now adjust the "Contrast" and "Density" by dragging the range sliders left or right. The "Contrast" adjust the threshold of the white and black pixels. As the slider is moved to the left, the background noise is minimized. The "Density" determines how the neighboring pixels are entwined or combined. Think of this as line thickness. Finally, when satisfied with your stencil, press the "Save" button to save your new sketch or pattern.
What type of images can be used? GIF, PNG, JPG, JPEG, and SVG (Scalable Vector Graphics) image formats can be used. Currently the maximum image size is set to 12 MB.
What happens to the uploaded images? The images that are both uploaded and the created stencils are stored in a temporary location. A cleanup operation deletes all files approximately every 30 minutes.
Step #5: Uses for Online Photo to Sketch (Stencil Maker).
Use this free stencil maker program to convert photos into line drawings, patterns, templates, clip art, and stetches. Use this simple and quick online software to edit and create stencils without using adobe photoshop. This software creates black and white stencil from photography. Create personalized, custom stencils for your home, for clothes and fabrics, for craft shows, for selling projects online, etc. These designs are great for coloring pages and coloring sheets, crochet patterns, drawing and painting, home die-cutting machines (e.g., Cricut and Silhouette), hobbies, holiday crafts, iron-on t-shirts designs, kid crafts, laser cutting, needlecrafts, preschool printables, quilting, sewing, scrapbooking, sign making, string art (nail art), wall art, wedding crafts, woodworking projects, amazing gifts, and other DIY arts and crafts.
You can transfer these printable patterns to cardboard, cardstock, canvas, construction paper, fabric, felt, foam, glass, leather, metal, notebook paper, paper, parchment paper, photo paper, plastic, plexiglass, poster board, rubber, steel, vinyl, wax paper, wrapping paper, wood, and many other types of materials. Learn how to make and paint stencils. Learn how to create a stencil using other methods.
Pin for later!
Sours: https://suncatcherstudio.com/photo-to-sketch/
Use any photo or image
It doesn't actually project!
Your iPhone doesn't have the hardware to physically project an image onto a drawing surface. This is a virtual projector, overlaying the image you would like to draw onto whatever your camera is pointing at. Focus your attention on the image on your phone screen while you draw.
I'm using Tripod mode, and the image moves around when I draw
It can be tricky to hold the phone and page steady with only two hands. Find a way to prop up your phone above the page, on a tripod, a stack of books or a drinking glass.
Also, make sure you're using the "Canvas Lock" button while tracing (the toolbar button on the far right) so that the tracing image and camera view move together as you zoom and move the view around on your screen.
I'm using Handheld mode, and the image moves around when I draw
Make sure you have good light and reference detail and a good horizontal drawing surface, and make sure you device can "see" the whole drawing surface so that it can keep the image in place. You can zoom in to enlarge the view of your drawing once you lock the image.
It can help if the drawing surface has some "reference marks" that your device can use to keep track of the surface. Little bits of blue painters tape can help too.
Remember, Your device is not tracking the paper; it's tracking the surface it's on. Make sure the surface is horizontal or vertical, and fix your paper in place using tape or paperweights.
I can't see what I'm drawing
Make sure you're working in lots of light!
Make sure you have lots of light! More light makes it easier for your device camera to track and focus on your drawing surface and show you what you are drawing.
If the focus is changing when you move your hand around on the drawing surface, you can use the Focus Lock tool to lock the focus. Take your hand away from the drawing, give the camera a moment to focus, then tap the focus lock tool.
Remember to adjust the transparency of the tracing image using the slider. This will help you to see the tip of your pencil while you draw.
It doesn't seem to detect my sheet of paper
The app doesn't track the sheet of paper; instead it detects the horizontal or vertical surface the paper is resting on. Make sure your surface is horizontal and you're working in good lighting to make the detection more reliable.
It can help if the drawing surface has some "reference marks" that your device can use to keep track of the surface. Little bits of blue painters tape can help too.
Can I do anything useful in three minutes?
Three minutes is plenty of time to transfer the overall layout of an image onto your drawing surface, and adequate for smaller drawings that give you a sense of the app's capability. Once you're comfortable, consider upgrading to Full Functionality.
Sours: https://www.photility.com/projector/
Should artists TRACE? • Tracing, studying and referencing (examples / speed paint)
.
Online trace drawings
.
iArtbook Photo Painting - Tracing Tips
.
Similar news:
.
143
144
145
146
147