If you make things out of wood you know almost every project leaves scrap wood. Why not use up those scraps by making some of these 71 Practically FREE Scrap Wood Projects?
71 Practically FREE Scrap Wood Projects
These projects definitely won't break the bank and they will keep the scraps out of the trash. As a bonus, most make a great gift idea. Enjoy!
Relax in style with this Rustic Wood Bathtub Tray.
 This Rustic Pallet Serving Tray is beautiful and functional.
Have some family fun with these DIY Yard Dice.
Make this Switches and Locks Playboard for a little one in your life.
Simple Create Art Block Holders for your craft area or to give as a gift.
Make this unique and clever DIY Feather Art using old yardsticks and scraps.
This cute Rustic Wooden Caddy with Branch Handle can hold anything.
Celebrate fall with a beautiful DIY Fall Leaf Art Sign.
Make this White Washed Window Box from a discarded wine crate.
Love your city? Create the perfect Coffee Serving Map Tray.
A few boards are all you need to make this Personalized Wall Shelf with loads of storage.
Build an adorable House-shaped Mailbox.
Forget a wreath, remind everyone that home is where the heart is with this House-shaped Door Decor.
All these amazing Storage Options using just one board!
Get organized with these simple DIY Drawer Dividers.
Show your appreciation to a teacher with this Wooden Sign Teacher Gift.
Brighten up your Springtime table with these Bunny Place Cards.
Repurpose and make a Mousetrap Memo Pad.
Make a Valentines Wreath from tree branches for a loved one.
Customize this Rustic Farm Crate Sign for your home using new scrap wood (plus, learn how to age the wood.)
Make this Decorative Shelf using Crown Molding.
This DIY Lollipop Stand is sure to be a hit at your next party.
Share your love with this Valentine String Art Engraving.
This DIY Marble Toss Game would be fun for anyone.
Be the coolest parent around by making these DIY Kids Scooters.
A Jewelry Organizer is simple yet a must-have.
Organize your fruits and veggies with this DIY Produce Rack.
These whimsical DIY Owl Bookends add fun to any room.
Keep your keys close at hand with this magic State Pride Magnetic Key Holder.
These Snowflake Christmas Trivets are perfect for your holiday dinner.
What kid wouldn't love this DIY Spider Stool?
An Apple Pencil Holder would make a great gift for your favorite teacher.
This Doorstop With a Handle makes an adorable stop that also helps keep your door open.
Super cute! This Rustic Home Sign can be made in any size using scrap wood.
Create a Vintage Rustic Sleigh Ride Sign for perfect holiday decor.
Add some character to your room this fall with Framed Pumpkins.
These Easy Gold and Faux Marble Coasters are modern, clean and you can make them with scrap wood!
Make these incredibly simple 4×4 Picture Frames to display your memories.
Forget the skirt, make a Christmas Tree Crate to hold your tree.
Have a fair amount of scraps? Make this Lost and Found Center for your local school.
Make a Rolling Plant Caddy so you never have to carry heavy planters again.
This Candle Lantern From Leftover Trim is sleek and modern.
Does your kid need a DIY Karate Belt Display? Make one easily!
Your furry friend will love this DIY Cat Scratcher Post.
Make this Folding Guitar Stand to keep your instrument accessible.
These adorable Toddler Animal Stools would be loved by any child in your life.
Make this Are you Woman Enough? Plywood Sign for your shop, or customize the wording easily.
Make a Tray Gift Box for your next present.
This Rustic Wood King Headboard is simple and affordable.
Make this fun summer display for a party or lemonade stand. Who doesn't love Giant Citrus Fruit?
Let the kids play for hours with this Hot Wheels Car Racing Ramp.
Create this Wood and Copper Cake Stand for an awesome display of your baking masterpiece.
Rustic and soft Fabric and Wood Coasters are easy to make for gifts.
Build some Rustic Wooden Box Crates for your cabinet or shelf.
How sweet are these Floating Wood Block Picture Frames?
You can make this Easy Wooden Chalkboard Sign for any season.
These Rustic Wood Lanterns are the perfect decor for any room.
Find free driftwood at the beach and make your own Driftwood Gift Crates.
Endless options with these Scrap Moulding Trays.
Wow your visitors with these Plywood Frames with Glass.
Use various scraps to make an adorable Scrap Wood Christmas Tree this year!
This Reclaimed Wood Wall Hook and Vase would look great in an entryway.
With a bunch of scrap wood you could Install a Scrap Wood Wall.
Keep your device upright with this Scrap Wood iPad Tray.
This Scrap Wood Wine Holder is simple, but oh so handy.
Keep your tools, cleaning supplies, and so many other things organized in this Scrap Wood Caddy.
This Two Tiered Plant Stand is a modern and stylish way to display your plants.
This Industrial Ironing Board Rack would save space and keep you organized.
Display memorabilia in this awesome DIY Shadow Box Frame.
This Scrap Wood Planter Box is a quick and easy way to grow your own herb garden this year.
Keep your recipes or notes at eye level with this Easy Clipboard Stand.
If you like these projects, please share! Here's an image you can pin it on Pinterest:
Which were your favorite scrap wood projects? And other ideas you have for using up scrap wood? I'd love to hear it.
Here are some other round ups you may like:
35 Upcycled DIY Gift Ideas
25 Ideas for Tabletop Gardens and Terrariums
Pin for later!
You might also like:
/by Brittany BaileySours: https://www.prettyhandygirl.com/practically-free-scrap-wood-projects/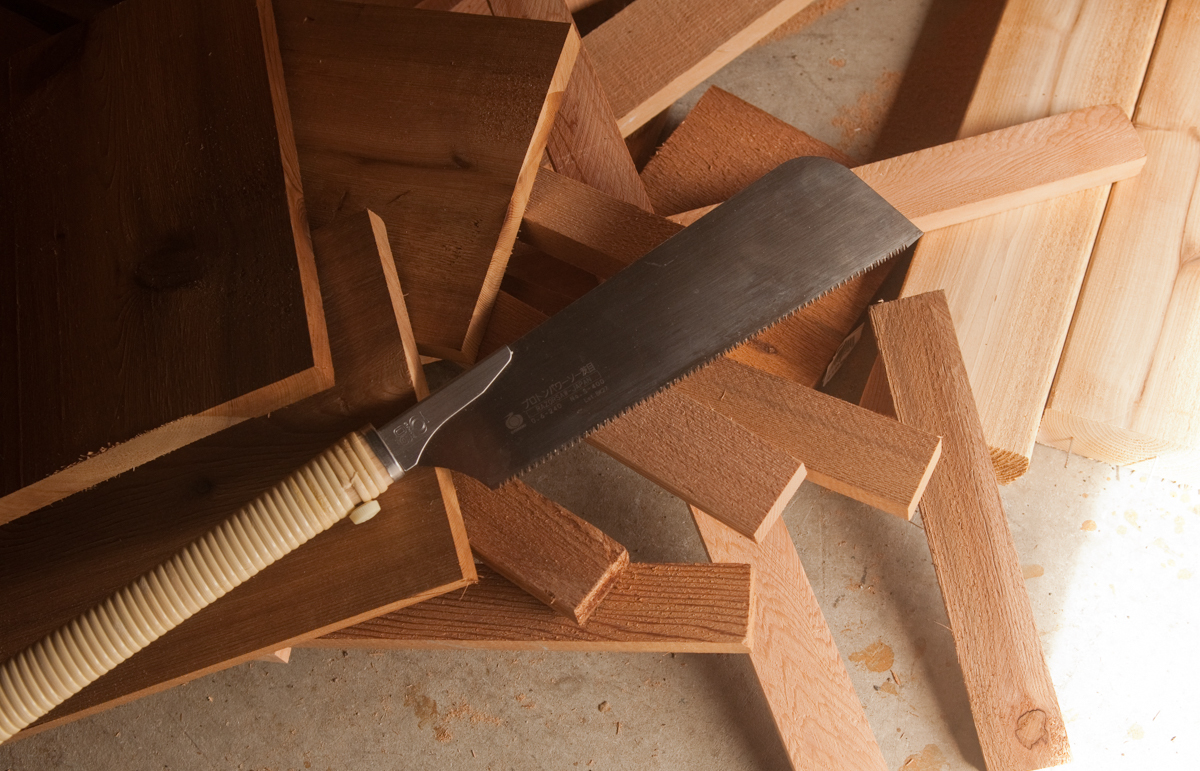 From every project I've ever made, I always have a small amount of leftover lumber or scrap wood from cuts that needed to be made. I have a feeling that I'm not alone in that category. Many times, those small pieces or scraps sit in the bottom of my woodpile for months or even years until I find a need for them. Eventually, I'll work on a project that needs a small piece of walnut, oak, pine, etc. and that's when I am thankful I kept those small pieces of lumber. But! Those wood scraps don't always need to sit on the shelf until you need them for the next big build.
There are simple and functional projects that can be done without a large time commitment. These beginner woodworking projects make great use of your scrap lumber. Here are ten things to make out of scrap wood:
1. Mountain Wall Art
I built this mountain wall art project with leftover pine from the dining room table I made last summer. This entire project was about 1 1/2 board feet of pine and can easily be completed in an afternoon.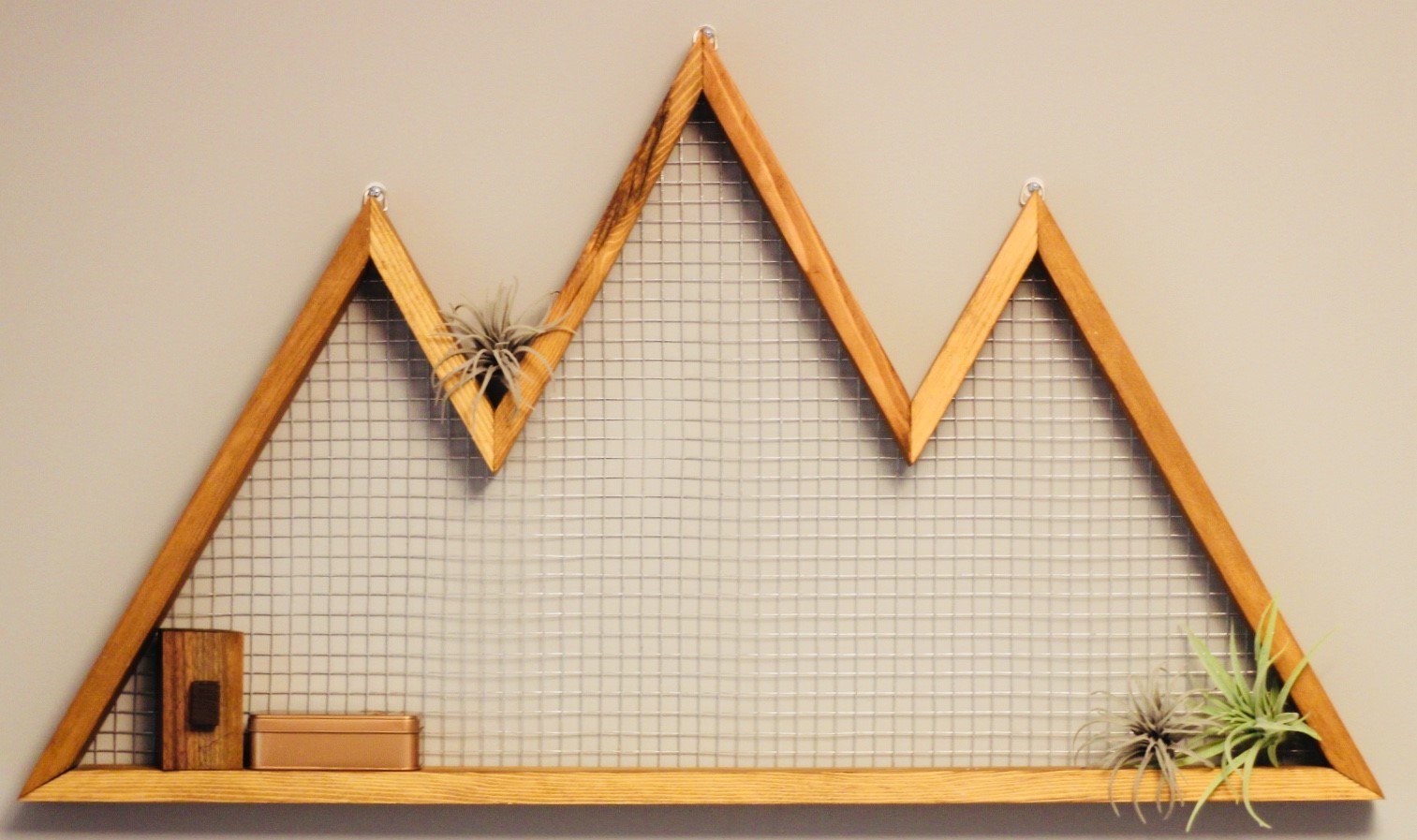 2. Scrap Wood Coasters
Making a wooden coaster set can be done in under an hour. Not only do they stand out as a beautiful accessory to your table, but they also protect that table. If you have a dining table or coffee table that you built yourself or just a table that you love, you'll want to protect it with a set of quality coasters.
3. Scrap Wood Cutting Board
A wooden cutting board or serving tray is an easy project that can be completed in one afternoon. If you have a board foot or so of scrap hardwood laying around, this is a great project or a cool gift.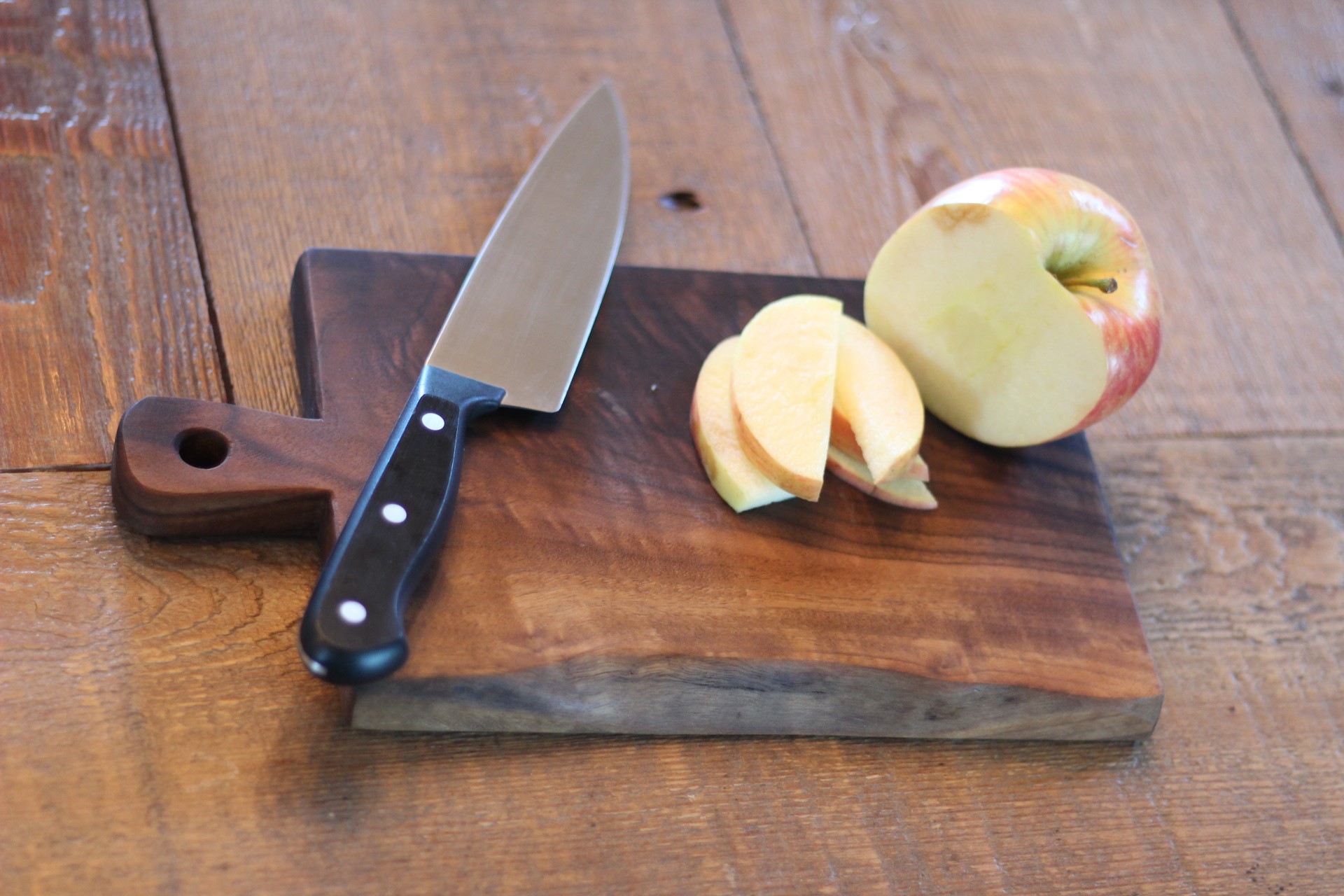 4. Handmade Cribbage Board
With a small piece of scrap lumber, you can easily build a handmade cribbage board. You create a cribbage board with a drill press, cordless power drill, or hand drill. You also purchase a small cribbage board template that will make your board look like it was professionally done.
5. Handheld Bottle Opener
There is always a need for a handheld bottle opener around the house. This custom bottle opener is a simple tool that can be used every day and everyone at your party will love.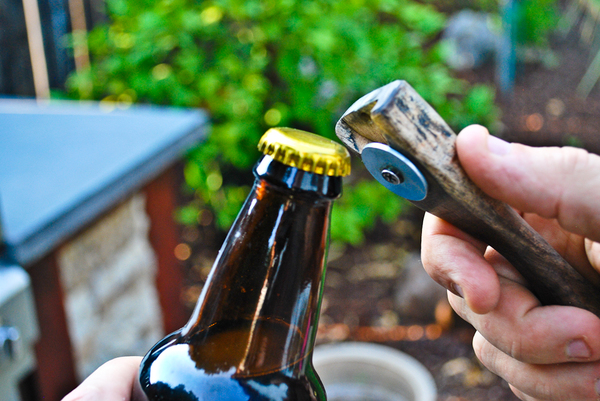 6. Simple Chisel or Hand Tool Organizer
Have some long cutoffs that are just too skinny to make anything else from? Attach them to the wall to organize your hand tools. This chisel holder is nothing more than two lengths of scrap wood separated with a few spacers. They're screwed (and not glued) to easily adjust or add dividers.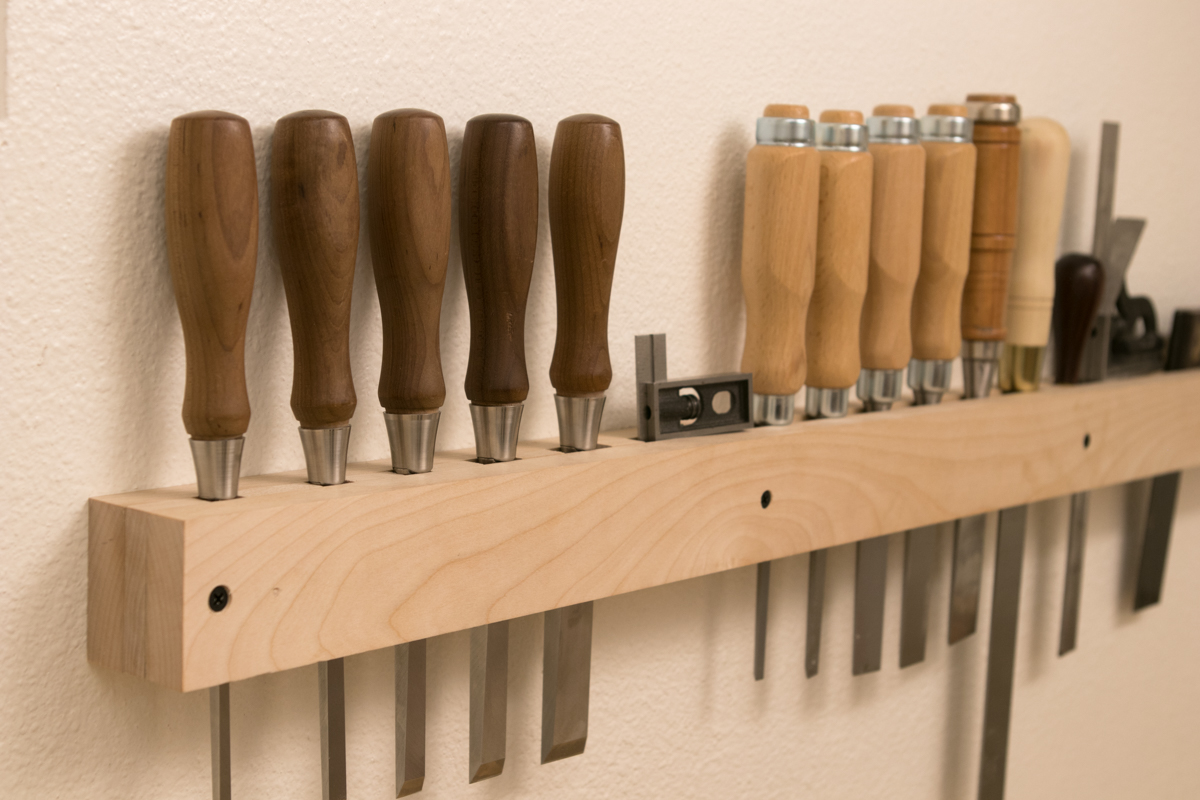 7. Floating Shelves
You can make these floating shelves with leftover 2 x 4s and scrap pine. Each shelf can be completed in less than an afternoon and they can be stained to match any existing wood in the room.
8. Smartphone Speaker
There are hundreds or even thousands of tutorials available online to help you make a speaker amplifier. There are varying levels of difficulty, but each of the speakers can be built from your scrap woodpile.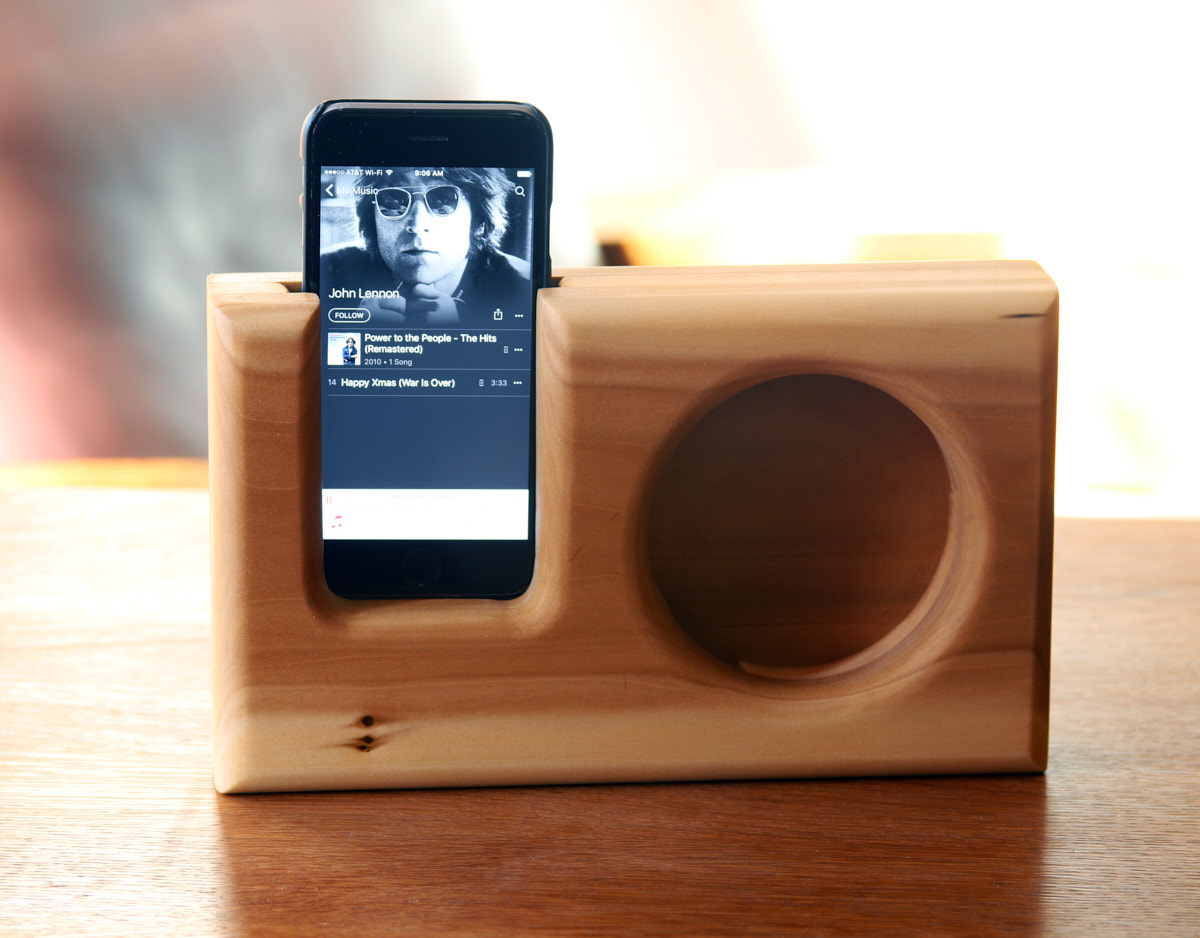 9. Scrap Wood Candle Holder
You can find tea light candles for less than $5. With a piece of scrap lumber and a large drill bit, you can quickly make a stylish candle holder.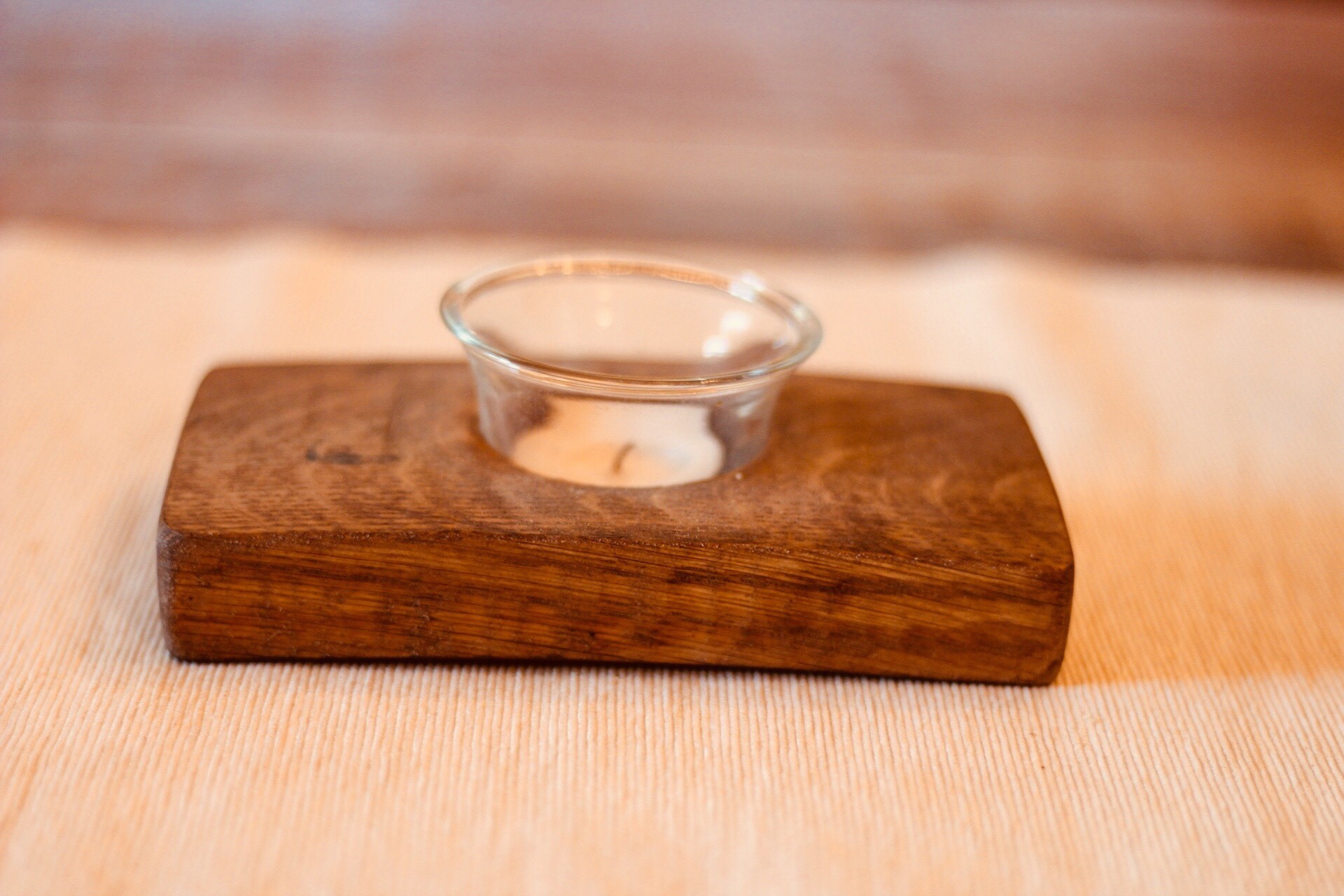 10. Smartphone Charging Block
A leftover pallet spacer becomes a simple and rustic way to charge your phone. Grab the how-to here.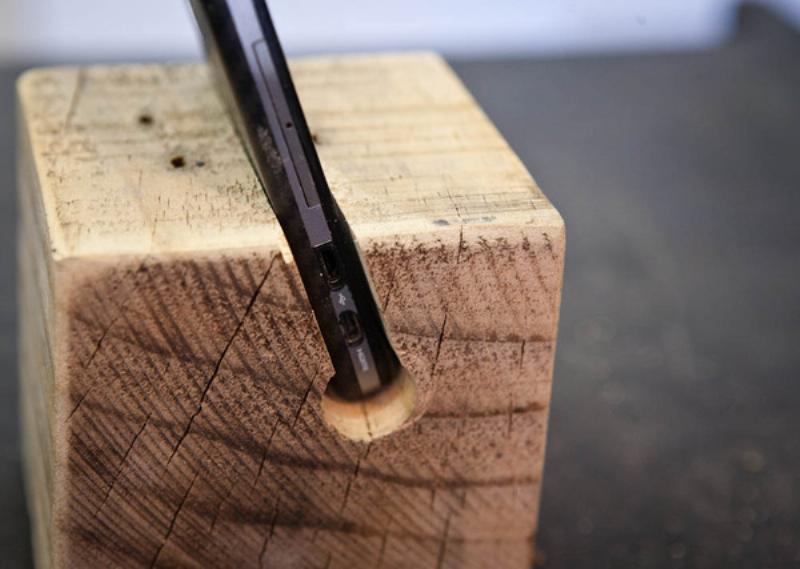 All of the small scrap wood projects above are fun and easy projects that can be completed with scrap wood. Many of the projects are great beginner projects for yourself, or if you're having a fun DIY afternoon with a friend, significant other, or a youngster. Remember – with creativity, it's not just firewood.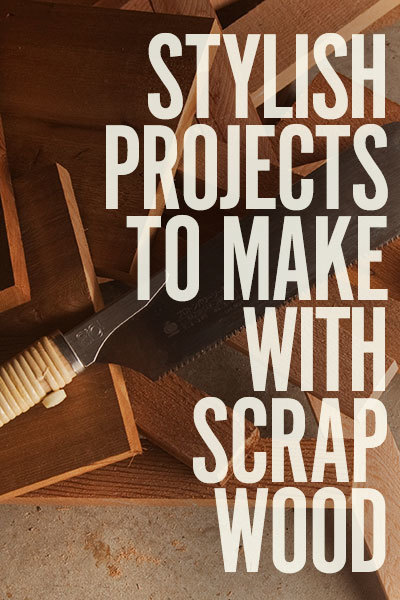 Next Post
Sours: https://www.manmadediy.com/scrap-wood-projects/
27 Simple Scrap Wood Projects for Beginners
Check out these simple scrap wood projects and ideas to try! These easy small wood projects are perfect beginner woodworking projects too!
If you are a woodworker, you are probably in search of simple scrap wood projects all the time!
I know!
My scrap pile explodes every time I build a project!
PIN THIS TO PINTEREST
It is almost like – bigger the project, the bigger the pile of scrap wood!
I have a huge pile of scrap wood in my workshop filled with lumber of random shapes and sizes and it is fun to come up with ideas and projects to use up that scrap wood efficiently.
Not only are these scrap wood projects super easy and quick to make (hello! instant gratification!), they also make perfect handmade gift ideas, home decor ideas or organization projects.
First things, first – I built a scrap wood organizer from scrap wood but I need to keep tackling my ever-growing pile of scrap wood to keep it under control.
Easy scrap wood project ideas
Like I mentioned above, scrap wood can be used to create excellent organization!
These scrap wood projects also make great simple woodworking project ideas for beginners.
Below are a few projects made using scrap wood. Click into the project to see all the details. Most of them also have printable plans that you can download and take with you to your workshop.
1. DIY Laptop Stand for Desk
Make your workspace more ergonomic with this easy DIY laptop stand. It takes minutes to make and is SO useful!
2. DIY Wood Wall Clock Using Scrap Plywood
Put all those little pieces of scraps to work! This simple wall clock project needs only a Jigsaw and a few plywood scraps.
DOWNLOAD MY COLLECTION OF 12 SCRAP WOOD PROJECT IDEAS
3. DIY Footrest Under Desk
This easy 30-minute project adds an ergonomic footrest under your worktable.
4. DIY Dog Bowl Stand
A raised dog bowl stand with a simple and modern design. Build it with small scrap pieces of 2×2's! If you don't have enough, you just need 2 boards of 2x2s that cost under $5!
5. DIY Solar Light Post
Got a few 4×4 posts laying around? Use them to add personality to simple solar lights!
6. DIY Lap Desk
It is a simple project using just a couple of boards. I gave it a fun finish but you could totally just paint or stain it!
7. DIY Mail Organizer
This one is not only a great use of scrap wood, but it can also be built without any power tools if needed and makes a great project for a beginner! I also have a full video tutorial for you!
8. Mason Jar Organizer
This is a super quick and easy project and can be used to organize so many things! I am currently using it as a desk organizer.
But it can also be used as a utensil organizer for picnics, barbecues, and parties.
9. DIY Spice rack/ bottle organizer
One of my favorite scrap wood projects, this criss-cross organizer is easy to make but looks like it came out of a high-end catalog!
DOWNLOAD MY COLLECTION OF 12 SCRAP WOOD PROJECT IDEAS
10. Easy DIY Storage Bins
An easy to make project in under an hour and can be used in so many ways!
I use it for storing vegetables in my pantry but it is also perfect for toy storage or craft supply storage… the list goes on and on. Plus – they are also stackable!
11. Homework or desk organizer
This homework organizer has literally been a lifesaver when it comes to keeping my daughter's desk and homework organized. I also love that she can just take the bucket of markers with her where she needs it and put it right back (at least most of the time).
12. DIY Coffee Filter holder

If your coffee filters drive you batty because of their flimsy box, make a quick version using scrap plywood!
DOWNLOAD MY COLLECTION OF 12 SCRAP WOOD PROJECT IDEAS
13. DIY Modern pencil holder
A simple, modern design with one of my new favorite mediums – plexiglass.
14. DIY Wall mounted bottle opener –
This quick and easy project makes the perfect handmade gift!! It literally takes 15 minutes to build! I added copper accents to mine and I love how it turned out! I have also got you covered with a video tutorial!
15. DIY Ring toss game
It is perfect for the outdoors using scrap 2×4 pieces. We are having so much fun using it this summer!
DOWNLOAD MY COLLECTION OF 12 SCRAP WOOD PROJECT IDEAS
16.Easy Jewelry Organizer
This is one of my favorite projects made from scrap wood. The design is completely customizable and can be as tall or as wide as you like!
17.Phone and picture holder
My daughter (and mostly me) made it for Father's day for my husband. It makes a perfect addition to any desk or nightstand to hold the phone and a picture or an inspirational quote!
18. Ruler pencil holder
This is a super easy project made from a few pieces of 1″ x 4″. We made this for the teachers and hence covered it with rulers. You can absolutely make it and cover it with anything else you like – like crayons or popsicle sticks…
19. Candleholder
Made from a bunch of scrap of 2″ x 2″ boards, this is the easiest project ever. I embellished this with seashells for a coastal theme but there are so many ways to embellish it!
20. DIY Test tube bud vases
A quick 10-minute project that adds color and pretty flowers to any wall!
21. DIY Wood wall art
Sometimes gluing pieces of scrap wood painted various colors makes for really pretty art!
22. DIY Tiered Plant stand
This easy tiered plant stand made from scrap wood is a great afternoon project and adds a simple modern touch to the decor.
DOWNLOAD MY COLLECTION OF 12 SCRAP WOOD PROJECT IDEAS
23. DIY Step Stool
This easy step stool is a perfect scrap wood project! Use multiple sizes of wood if needed! Also, can be used as a plant stand!
24. DIY Christmas village using scrap wood
This quick and easy project is perfect to use up little pieced of scrap wood and create gorgeous Christmas decor!
25. DIY Scrap wood Light up Christmas Tree
See how you can use scrap 1×3 boards, some mdf or plywood and add string lights to create gorgeous Christmas decor!
26. DIY Woodblock Snowman
Use up little pieces of leftover 4×4 boards to make a cute snowman for your Christmas decor!
27. Scrap Plywood Lazy Susan
Can you believe this beauty is made from leftover plywood cut offs?! This lazy susan is currently my favorite scrap wood project!
So, which one of these is your favorite?
DOWNLOAD MY COLLECTION OF 12 SCRAP WOOD PROJECT IDEAS
I still have a pretty huge pile of scrap wood and a whole ton of ideas!!
Follow my scrap wood projects Pinterest board for lots more ideas!
If you are looking to tackle larger projects, I have lots of fun woodworking project ideas for you and a wholelibrary of woodworking plans!
Looking for more scrap wood projects?
Don't miss looking at my favorite woodworking tools.
Or my favorite tips and tricks for woodworking! You will not guess my #1 favorite thing!
Filed Under: Featured, scrap wood projects, WoodworkingTagged With: round ups, scrap wood
Sours: https://www.anikasdiylife.com/simple-scrap-wood-projects/
Let's See How He Did With The Scraps Of Wood // The Wood Recycling Project Is Extremely Efficient
100 Scrap Wood Projects to Try This Weekend to Showcase your Skill
Does your scrap wood pile just seem to keep getting bigger and bigger? It's not exactly useful to you but you just can't convince yourself to throw it away? If this sounds like you, you're not the only one!
Luckily, there are tons of amazing, creative, unique, fun, and interesting projects out there on how to use up your scrap wood! In this list, we have 100 scrap wood projects that will inspire you to think twice about the usefulness of your scrap woodpile! Take a look and try out some of these amazing projects!
1. Wood Slice Cutting Board
Did a tree fall down in your yard? Do you have some scrap firewood laying around? Here is a wonderful idea for a beautiful and rustic wood slice cutting board. (Optional: You can also buy ready-to-use wood slices from most craft stores.)
2. Pallet Wood Silverware Holder
This useful silverware holder is made from old pallets. The fun thing about this project is it isn't restricted to just holding silverware, you could also use it to hold plants or your many office desk items. Get creative with it!
3. Mason Jar Storage
This is a beautiful project to add some extra storage to your bathroom. Have way too many makeup brushes or lip glosses? Organize them and keep them off the counter by building this rustic looking wall storage.
4. Pallet Wood Toilet Paper Holder
How cute is this toilet paper holder with a tiny shelf? This is a great project to add some style to your bathroom as well as being useful. The tiny shelf is perfect to hold a candle or your bathroom spray.
5. Pallet Wall Shelf
An intermediate build with a beautiful result. You will definitely enjoy making this pallet wood wall shelf, and you will love hanging it up in your home even more. Extremely useful for holding magazines, liquor bottles, or just odds and ends.
6. Pallet Lamp
I absolutely love this pallet wood lamp! It has a beautiful rustic feeling from the wood and just a hint of industrial style with the uncovered lightbulb and copper fitting.
7. Scrap Wood Bench
A lovely design using different colors of wood to create a unique pattern on a lovely bench. Perfect for the front entrance to help you and your guests put on their shoes.
8. Pallet Beer Opener
A unique wall mount that will help you open your beers while collecting the lids. This is an easy build and has a great result when it's finished. I love the "cold beer" sign that they have added on!
9. Pallet Pet Bed
A beautiful pallet project that your pets are sure to love. This unique pet bed is made from scrap wood and has wheels so you (or your pet) can move it easily around the house.
10. Scrap Wood Stool
This stool is another project made from old pallet wood. It has a beautiful finish using beautiful stains and can be a great piece to have around the house. Perfect to help the kiddos reach the bathroom sink.
11. Pallet Coffee Table
This adorable little coffee table is on wheels to make it easy to move around. It has a beautiful open wood appearance that will look great in any living room.
12. Laptop Riser
Do you have neck pain from looking down at your laptop so often? This is a pretty simple DIY project that you can make from scrap wood to solve your neck pain problem.
13. Skyline Wall Art
This is a lovely piece to hang on your wall. Use your old scrap pieces laying around to make a beautiful skyline of your favorite city.
14. Pallet Coffee Table
A beautiful chevron style coffee table with a variety of beautiful wood colors. This project could be considered more advanced but with a little effort, I believe anyone can create this beautiful table.
15. Verticle Herb Garden
Another idea containing scrap pallet wood and mason jars. This time, instead of using it for storage, it will be used as a verticle herb garden! This is perfect to have next to the window in your kitchen so you always have fresh herbs for cooking.
16. Wood Candle Holders
This is a very simple project that uses any sized pieces of scrap wood and just a few other materials. The beautiful grey stain against the wood gives a minimalistic and classy feeling.
17. Murphy Bar
This fold-out murphy bar is way too cool! Sometimes in the summertime when you are spending a lot of time outdoors a secret bar could be your best secret. Pour yourself a drink while you're sunbathing or whip up a cocktail as you work in the garden.
18. Scrap Wood Art
This is a simple scrap wood project that you can customize with your favorite colors and phrases or words. It's a great way to add some color to a space that is lacking.
19. Oversized Dice
So cute! I love these oversized dice made from scrap wood materials. The kids would definitely have fun playing with them and they also just look great as decor.
20. Scrap Wood House Shelf
A nice and easy project that you can make to add a little extra shelving in your house. Paint the house any color you want to match your color schemes. This looks great in the kid's room to store their favorite storybooks.
21. Reclaimed Wood Tote
A beautiful tote to use as a rustic decoration made from reclaimed wood. This idea uses an old wooden chair leg as an elegant handle and can be painted any color of your choosing.
22. Plywood Candle Holders
How beautiful are these candle holders? Surprisingly they are very easy to make! With some scrap plywood and some tools, you will be able to recreate these stunning candle holders.
23. Scrap Wood Lanterns
I have always loved the antique feeling of lanterns, these ones, however, have a more modern touch with the geometrical shapes and open wood. Perfect to brighten up your patio.
24. Hexagon Planter
I love it! The hexagon shape, the metallic color, the modern and minimal feeling, it's absolutely lovely. A perfect home for your succulent friends you will definitely have fun doing this project!
25. Vegetable Storage Bin
A great way to use up some scrap wood and create a useful item for your kitchen. Keep your veggies and fruits separated by the small divider and add the labels to finish it off.
26. Scrap Lap Desk
Such a great idea! I have seen the lap desks before but never one with a secret compartment! This lap desk will make it easy to work from the bed, isn't that the dream?
27. Scrap Wood House Bookends
An extremely easy project to use up that old scrap wood you have laying around. With just some of your favorite color fun paint and a little cutting, you can create these adorable wooden house bookends.
28. Milk Bottle Floral Holder
A beautiful addition to add to your sweet country home. This project has a lovely rustic feeling to it and is easy to make. You can use all repurposed items and then simply add your favorite flora.
29. DIY Cooler
A perfect addition to your summer patio! This homemade scrap wood cooler will be the life of the party keeping all your beverages cool while still looking stylish.
30. Wooden Star Decor
Beautiful wooden stars to add some magic to your walls. This project can be altered to make the stars whichever size and whichever color you desire.
31. Reclaimed Wood Kitchen Shelves
Beautiful wooden shelves to add more storage space to your kitchen. You can never seem to have enough space in your busy kitchen so why not use up some scrap wood and do it yourself?
32. Marker Holder
A very easy project to use up a scrap piece of wood. This marker holder will hopefully keep your kids' markers from disappearing or from being left all over the house.
33. Phone Stand
Do you get tired of holding your phone for long periods of time? Trying to do a Skype call and you just don't want to hold onto it any longer? This simple phone stand will solve that problem and will make a great beginner project.
34. Scrap Wood Succulent Planter
These little succulent planters are gorgeous. The simple geometrical shape with the bold colors makes these planters really stand out and will look great around the house.
35. Jewelry Stand
Here is a simple way to hold your watches and bracelets before you go to bed. The project isn't too difficult and has a lovely result.
36. Serving Tray
An interchangeable serving tray that allows you to switch up the colors and patterns when you get tired of the one you chose. This is a fun project that will make breakfast time fun!
37. Leather Hanging Shelf
A simplistic shelving unit that is simple to make, budget-friendly, and super cute. I love the minimalistic feel it has while also being modern and chic. This is sure to look great in your house!
38. Raised Plate Shelf
Do you know when you have to lift up all the smaller plates that are sitting on your big plates? You have to fuss around trying to pull one out just to enjoy your dinner! No more! With this small cabinet plate shelf, you can separate your plates for easier access.
39. Plywood Plant Stand
Sometimes you need to move a plant to give it more sun or just to change up your room. When plants are really heavy though it can be a pain. With this simple plant stand on wheels, it will make transportation quick and easy!
40. Magnetic Key Holder
No more excuses to lose your keys! Hang them up with this magnetic scrap wood shelf so you always know exactly where they are. Easy to make and budget-friendly!
41. Faux Marble Bookends
Do you have a bunch of those awkward corner pieces laying around? They tend to be thrown away and forgotten but there are lots you can do with them, like these faux marble bookends for example. Super cute and definitely useful!
42. Rustic Wall Sconce
This rustic wall sconce is the perfect way to display candles or special items while simultaneously using up your scrap wood. Lovely against windows or to fit into corners, it will be a beautiful addition to your home.
43. Wall Wine Holder
How cool is this modern yet rustic wine display? It could make an awesome gift for your wine friends, or could just be the perfect addition to your kitchen!
44. Scrap Wood Vase
A chic vase to hold your beautiful flora. This scrap wood vase is a great way to use up some of those wooden odds and ends and has a cool asymmetrical look to it.
45. Wood Clip Boards
Okay, if you are a free printables junkie like I am, you may have printed off a lot of amazing prints that you just can't ever seem to find enough room for. Well with these homemade clipboards you can change them up every time you find a new print!
46. Easy Hanging Art
Here is another cool and rustic way to display your art! Very simple to make and has a great result when finished. Guests are sure to complement these interesting art displays.
47. Phone Charging Station
How cool is this!? No more ugly chargers laying all over your tables with this unique homemade cellphone charger. It is easier to make than it looks and you will be more than happy to plug your phone into your own handbuilt charging station.
48. Succulent Frame
This project is absolutely adorable! These little glass jar succulents are framed with beautiful scrap wood and hung with bits of rope or twine. I am always looking for new ways to display my (way too many) succulents, and I think I've found it!
49. Scrap Wood Signs
Loving these! Although, when I make mine, I might have to change the words to "town" and "mountains". These signs are so fun to get creative with by customizing them to fit your own lifestyle and home.
50. Farmhouse Message Board
This is a cute way to leave notes to one another in your family farm home. Hang up phone numbers you don't want to lose, business cards, coupons, or any other scrap paper that may be important.
Sours: https://morningchores.com/scrap-wood-projects/
Projects scrap 2x6
.
The BEST Use for Scrap Lumber!
.
You will also like:
.
155
156
157
158
159